Our New Flagship Store
Published on 30 April 2019 12:46 PM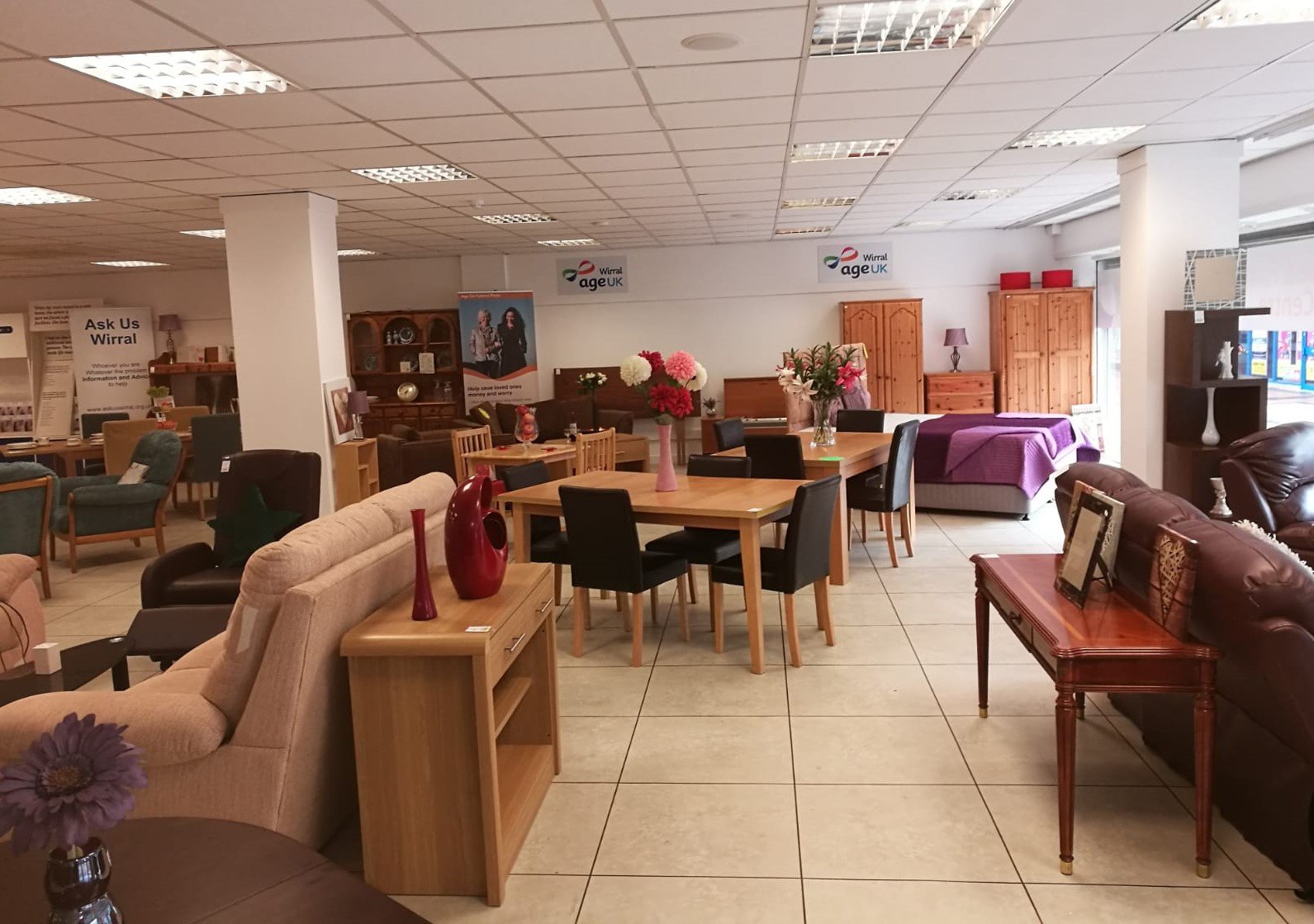 "I am pleased to announce the successful opening of our new Pre-Loved Furniture shop in Birkenhead town centre. The shop opened at the end of April and exceeded our targets on the first day, with a customer stating it looks like John Lewis!
The shop will also be used as a Town Centre Hub for information about our services and it also provides a variety of Age UK information booklets on various topics for the general public. You'll find us next to Costa Coffee in Grange Precinct.
"The Extra Mile"
The shop staff involved have all gone far more than "The Extra Mile' and I am extremely grateful for their support to ensure the shop was ready for opening. I must also thank the van staff for working extra hard collecting additional furniture to ensure we had enough stock - without their dedication (and muscles) we couldn't do it!
We want your good quality furniture!
If you have any furniture in good saleable condition that you want to donate please call 0151 647 7329 for collection, all the money we raise in the shops helps to support our services for older people in Wirral.
Thanks again to all the shop staff and volunteers for their hard work and for helping us achieve our highest ever sales in 2018-19 – without your support we couldn't do it!"
Malcolm Mottershead, Head of Business