Terry's Bar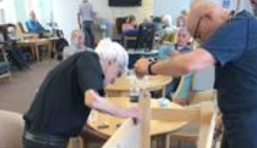 Published on 22 August 2019 01:43 PM
Building Terry's Bar in memory of Terry Tomlinson.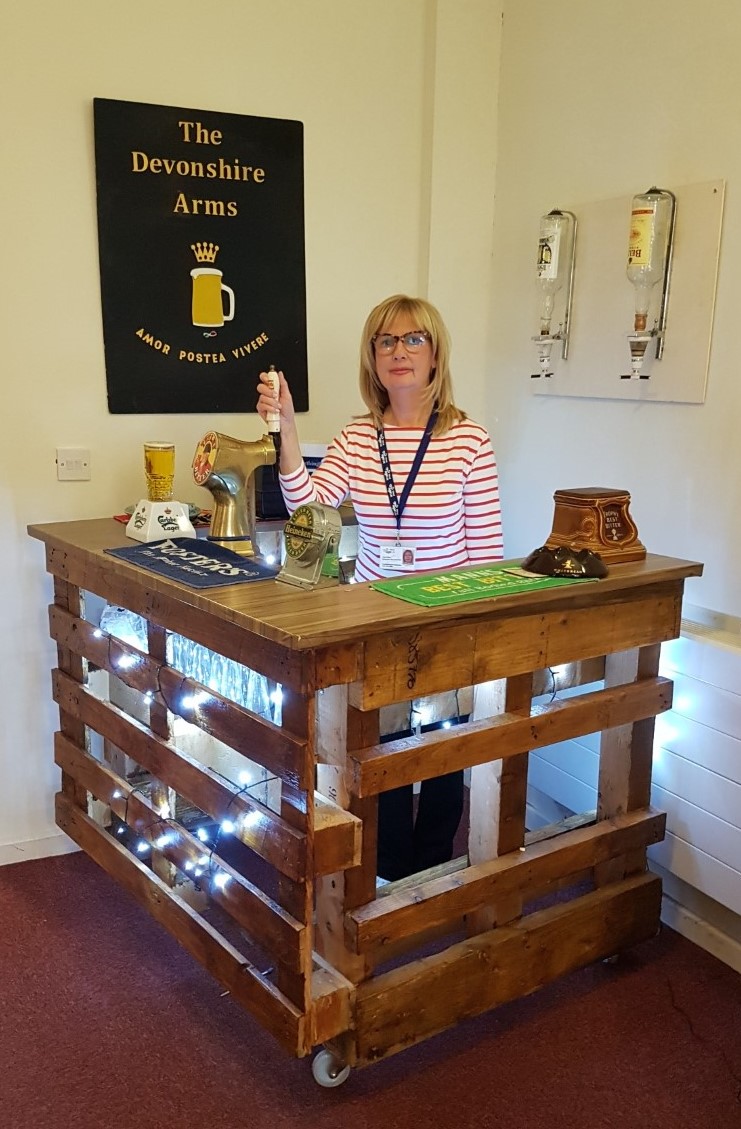 The photo above shows our men hard at work building Terry's Bar in Meadowcroft, our centre in Bromborough. Terry was a popular volunteer for Age UK Wirral. Sadly, he passed away recently. We are all excited and involved in the project. Thank you Tom for your help and Denis GO TEAM at Meadowcroft.
The Devonshire Arms
Terry was involved in building our original bar at the Devonshire Resource Centre in Birkenhead. It provides a focal point for our service users who are living with dementia. There's nothing quite like a friendly pub, even when the bar is completely dry!