Cycling for the DRC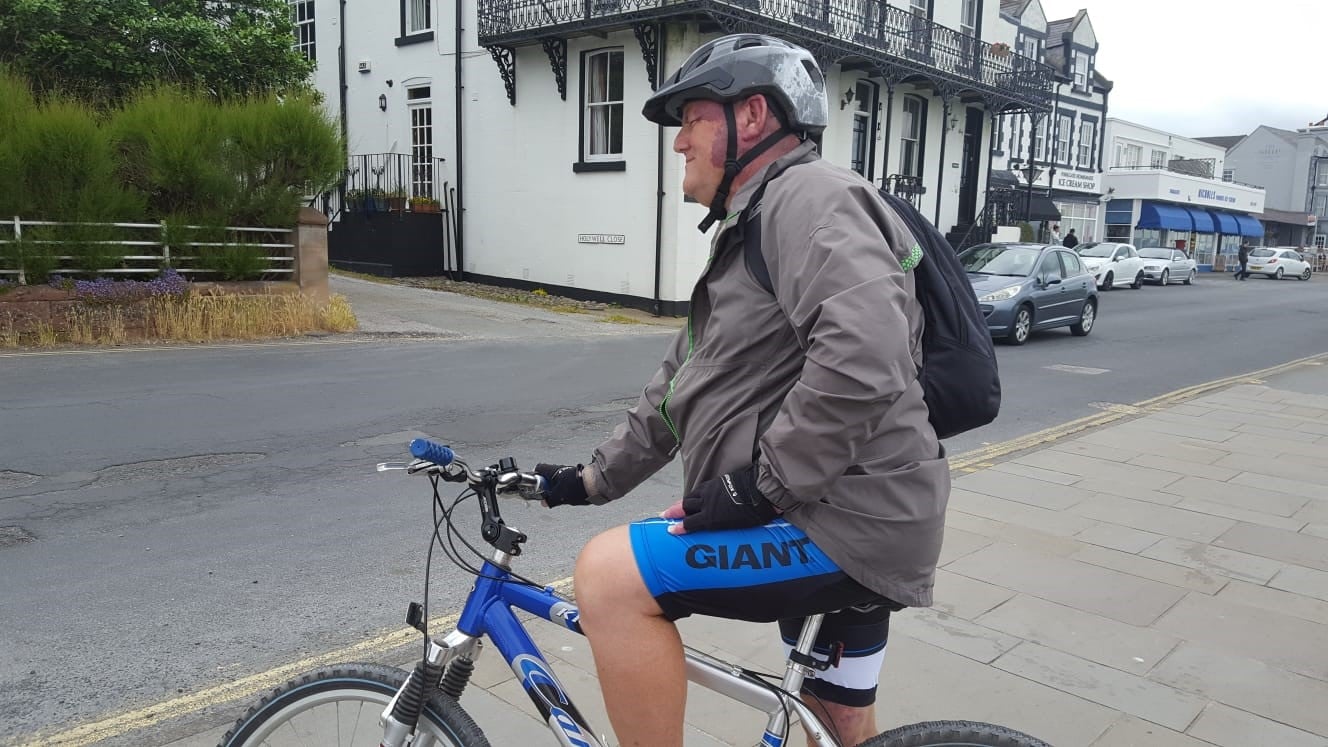 Published on 15 July 2021 11:16 AM
Meet Chris and Phil, a fabulous duo who between them took on an amazing challenge to ride 25 miles for our Charity.
Chris is just 58 years old and was diagnosed with early onset dementia 14 years ago, up until that point he was active and kept fit and busy. Due to his condition his mood and physical condition deteriorated, but with the help of day care and the centre staff, he has managed to overcome these difficulties.
Chris's mindset has improved immensely, and he is back on his bike and was ready for a challenge. Chris,with the support and friendship of Phil rode the 25 gruelling miles from Liverpool to Chester.
Phil is one of our amazing care assistants at the Devonshire Centre, Phil has worked for Age UK for 10 years and has built up great relationships with our service users. He has given Chris so much confidence, so much so that he was able to take on this challenge with Phil by his side. They had an amazing day and would like any funds raised to go towards the gardens at the centre.
They have set a target of £200, if you are able to donate, please click on the link below, every donation makes a difference and will help towards their target. Thank you for your support from Chris & Phil.