Extraordinary Challenge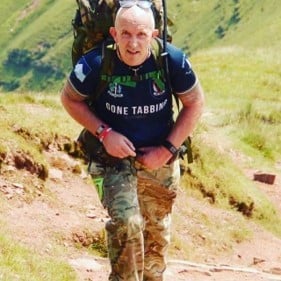 Published on 14 April 2021 01:17 PM
This is Steve O'Connor, you may not know him, but you soon will do!
Steve is taking on the most extraordinary challenge for Age UK Wirral in memory of his mother-in-law Mary who we had the pleasure of looking after at Meadowcroft Bromborough. Steve was told 10 years ago that he would never run again due to scarring on his lungs, but this is a man that was in the RAF for 10 years, so he wasn't going to give up, so he started training hard. A year later he completed his first marathon, and he just hasn't stopped.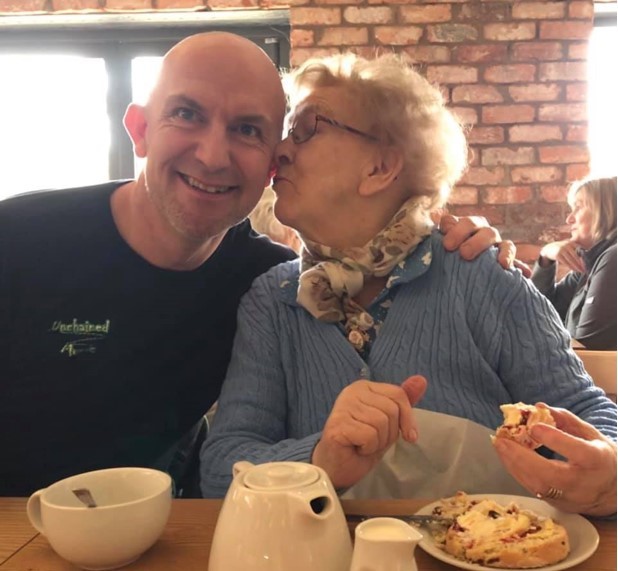 He has set himself an immense fundraising challenge: The 1st: A 43-mile sprint across the Pennines which must be completed in 18 hours, the race is through night and day and he must find his way across by map & compass.
2nd challenge: This brutal test is a 15-mile march set by the SAS, so certainly no walk in the park, he must complete this in heavy boots whilst carrying a 35lb rucksack.
The third challenge: The Brecon to Cardiff Ultra which is 44 miles between the two towns and must be completed in under 12 hours.
As part of his training, he is also going to attempt an FKT which is a fastest Known time on a local route that is 34 miles long (these are the running world equivalent of World Records) However he must keep this route secret until the day to prevent anyone beating him to it.
Please support Steve by MAKING A DONATION, any donation no matter how small will help us continue our good work and help him on his mission and boost his moral, these are very tough challenges, and we wish him all the very best and fingers crossed he breaks the world record.
Thank you, Steve, we are all cheering you on.
Please donate here: https://uk.virginmoneygiving.com/STEVEOCONNOR5
If you have a few minutes, please watch this short clip of the truly inspirational Steve O'Connor who has set himself some incredibly tough challenges to raise funds for Age UK Wirral. We looked after his mother-in-law at Meadowcroft in Bromborough when she was in the last stages of her Dementia, Steve was so happy with her care he wanted to raise much needed funds for us, here is him training. The scenery of the Brecon Beacons is just stunning.
If you would like to donate to help him reach his target, please click https://uk.virginmoneygiving.com/STEVEOCONNOR5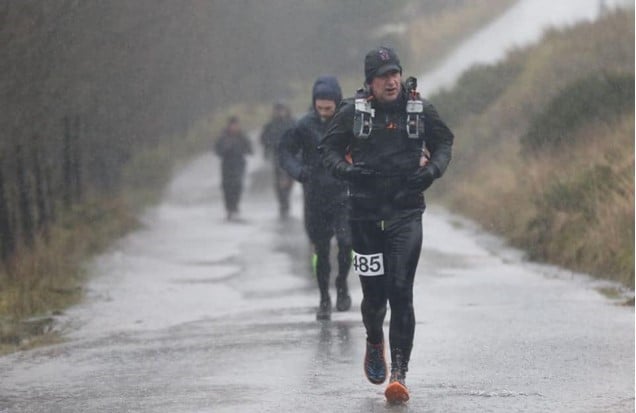 Update 23/06/21
Last weekend, Steve undertook another incredible fundraising challenge: The Montane Spine Race. Widley regarded as one of the world's toughest endurance races, this race is a non-stop trek across the Pennine Way.
Steve gives his account below: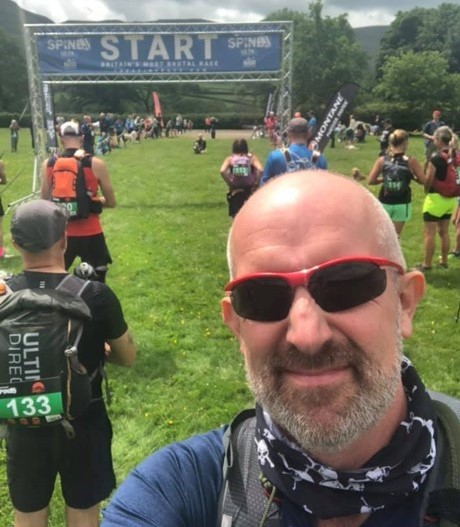 "As my second Ultra Running Challenge for AGE UK WIRRAL last weekend I took on the Spine Sprint race: A 46 mile non-stop race across the Pennines
"The start line was in the beautiful Peak district village of Edale, in the shadow of the mighty peak of Kinder Scout. The first 20 miles took in three of the highest hills in the Peak district, Kinder, Bleaklow and the highest point in Cheshire Black hill. They are 20 miles of constant ups and downs of difficult terrain with some scrambling involved.
"For this race you have to be self-sufficient and carry all your own food and water, none is supplied out on the course, and it is forbidden to get help from family or friends. The weather was particularly hot which meant most runners had exhausted all their water within the first 20 miles so any further water had to be taken from streams and Springs, (one of the reasons a water filter is on the compulsory kit list)
"This year due to Covid there were several starting waves which meant runners were spread out quite thinly making the run a very solitary one at times. For me and most other people who are attracted to Ultra-Trail running this is where we thrive. It breaks your thought processes back down to your basic human needs. All you have to think about is taking one more step, drinking, eating and ensuring you are wearing the right clothes at the right time.
"As the day wore on, the sun began to set and the air cooled. As I crested a hill just before the M62 motorway in the dark, behind me I could see the flickering of head torches stretching back over the hills and ahead of me the famous "Nicky's snack bar van". Usually only there during the day, Nicky was staying out for 24 hours to provide "Spiners" with hot drinks and Burgers (although help from Family and friends is banned you can visit shops and pubs). This van was the only oasis along the 46 mile route.
"I had a cup of tea and forced down some food. This far into an ultra event your digestive system starts to shut down so it's hard eat what you need to keep going. Although your digestive system is essential in these and all circumstances it uses a massive amount of energy to do its job around 10% of your bodies entire energy system is dedicated to this. This is also the reason your mind becomes very present and you focus just on your basic needs. Your brain guzzles calories and even in a state of rest uses 20% of your bodies total energy just to keep you alive. Studies have shown this can be increased by up to a further 20% if you are working on a hard task or problem.
"From this Snack bar there were 11.5 miles to the finish line in Hebden Bridge, by this time it was pitch black and the weather had changed from the hot and humid atmosphere of the day into wind and sideways driving rain."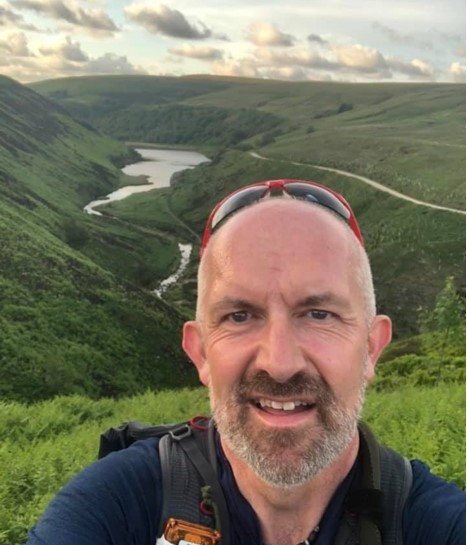 "As I climbed the last peak overlooking the finishing village of Hebden Bridge I could see the lights below and there were only 2 miles left to do. Navigation had been difficult over the last 9 miles or so and as I looked around I could see head torches in all different directions as some people had clearly taken the wrong paths. I checked my map again to make sure I was on the right track, took a couple of compass bearings to make sure and carried on. Pretty soon I caught up with 2 other "Spiners" - we were 1.5 miles from the finish, we were all soaked to the skin, all smiling and then we all realised at once that "The Race was now on". Carrying our 10kg backpacks with all the required kit in we all started to speed up until we were all sprinting those last miles to see who could cross the line first out of our group. The winner had already crossed the line having completed the 46 mile route in less than 8 hours. The three of us were now on course to finish in under 15 hours if we could keep this pace up.
"With the finish line in sight, the race didn't really matter anymore and all three of use made an unspoken decision to cross the line together.
"The Race was an amazing experience and I can also now reveal that I have added the Winter Spine Challenger Race to the list. This will take place in January across the snowy arctic like Hills of the Pennines from Yorkshire to Scotland and is a 160 mile non-stop race that must be completed in 108 hours.
"For now though, I am Focusing on my next challenge in two weeks' time which is to complete the Legendary SAS selection march across the Brecon Beacons 3 times over a weekend."
If you would like to donate to help him reach his target, please click https://uk.virginmoneygiving.com/STEVEOCONNOR5