Extraordinary Challenge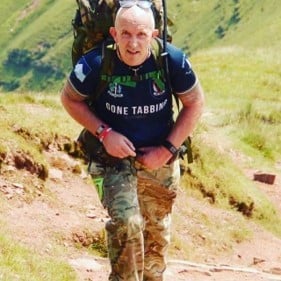 Published on 14 April 2021 01:17 PM
This is Steve O'Connor, you may not know him, but you soon will do!
Steve is taking on the most extraordinary challenge for Age UK Wirral in memory of his mother-in-law Mary who we had the pleasure of looking after at Meadowcroft Bromborough. Steve was told 10 years ago that he would never run again due to scarring on his lungs, but this is a man that was in the RAF for 10 years, so he wasn't going to give up, so he started training hard. A year later he completed his first marathon, and he just hasn't stopped.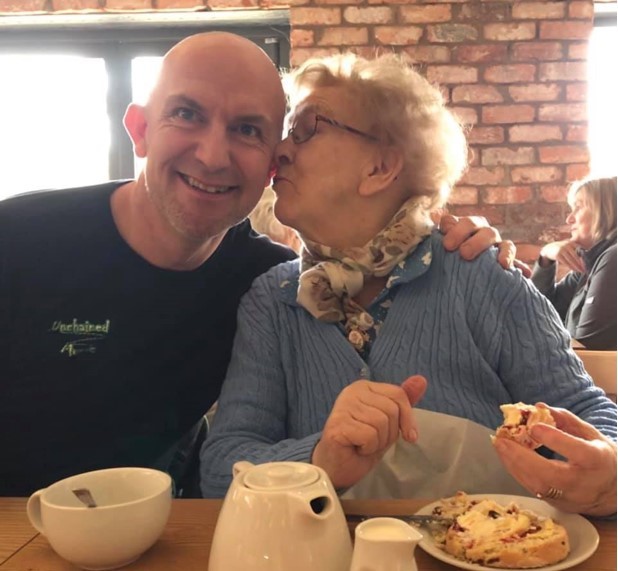 He has set himself an immense fundraising challenge: The 1st: A 43-mile sprint across the Pennines which must be completed in 18 hours, the race is through night and day and he must find his way across by map & compass.
2nd challenge: This brutal test is a 15-mile march set by the SAS, so certainly no walk in the park, he must complete this in heavy boots whilst carrying a 35lb rucksack.
The third challenge: The Brecon to Cardiff Ultra which is 44 miles between the two towns and must be completed in under 12 hours.
As part of his training, he is also going to attempt an FKT which is a fastest Known time on a local route that is 34 miles long (these are the running world equivalent of World Records) However he must keep this route secret until the day to prevent anyone beating him to it.
Please support Steve by MAKING A DONATION, any donation no matter how small will help us continue our good work and help him on his mission and boost his moral, these are very tough challenges, and we wish him all the very best and fingers crossed he breaks the world record.
Thank you, Steve, we are all cheering you on.
Please donate here: https://uk.virginmoneygiving.com/STEVEOCONNOR5
If you have a few minutes, please watch this short clip of the truly inspirational Steve O'Connor who has set himself some incredibly tough challenges to raise funds for Age UK Wirral. We looked after his mother-in-law at Meadowcroft in Bromborough when she was in the last stages of her Dementia, Steve was so happy with her care he wanted to raise much needed funds for us, here is him training. The scenery of the Brecon Beacons is just stunning.
If you would like to donate to help him reach his target, please click https://uk.virginmoneygiving.com/STEVEOCONNOR5