Board of Trustees Age UK York

The role of the trustees is to serve on the governing body of the charity. The trustees have and must accept ultimate responsibility for directing the affairs of the charity, and ensuring that it is solvent, well run, and deliveringthe outcomes for the benefit of the public for which it has been set up.
Age UK York currently has five trustees including the Chair and Treasurer. A past member of the Board also acts in advisory role on legal matters. The Chair and members of the Board serve for three years, and elections take place at the Annual General Meeting.The Board meets bi-monthly, and is attended by all trustees, the Chief Officer, and senior members of the charity. ln addition, a Finance Management Committee meets between each Board meeting to report on and action financial and trading matters. The trustees of Age UK York are all actively involved in the support of the key activities of the charity.
Rosemary Suttill (Chair of the Trustees)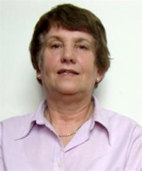 I'm now retired from paid work at York Citizens Advice Bureau but I still volunteer there! I'm a keen member of YAYAS, the Yorkshire Architectural and York Archaeological Society, with interests in York's history. I studied social policy at the University of York where my doctoral thesis was on the relationship between the voluntary sector and the state. York is an exciting place for living and working. York's older people have a very important place in York's society and Age UK York works to support them and their interests.
Helen Vos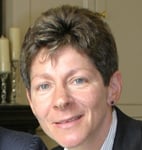 Lived In York since 1988. Medical doctor (retired).
University: Jesus College, Cambridge & Addenbrooke's Hospital Cambridge
General Practice & Old Age Psychiatry.
Trustee since October 2008.
Hilary Henderson
Volunteering is in my DNA! I was brought up in a family who volunteered and went to a Quaker school where volunteering and service was a vital part of the ethos.
My degree course was in Social Administration, which demanded that each summer holiday students had to pursue work experience in an aspect of social work or social policy; three sessions in all.
Throughout the various strands in my career, I was involved in charitable work and volunteering. I have had a wide range of experience in the roles I have undertaken, which involved Organisation and Methods at Rowntrees; Teaching in a variety of primary schools, ending up as a head teacher; and Customer service in an administration support role,this also required staff induction and staff development.
When I retired, I naturally wanted to persue my volunteering. At that stage I applied to Age Concern, York, where I helped in the administrative office. Later I became involved in Befriending and Net Neighbours. At the same time I became a volunteer with Friends of York Hospitals, there I was ward support coodinator and later a volunteer coordinator, as well as being a Trustee.
These strands have prepared me to take my place as a Trustee at Age UK York, with responsibility for HR and volunteering.
Howard Widdall
Since retiring, following a 36 year career in the medical devices industry, mostly in management and leadership roles, I have become involved in a wide range of voluntary work. I currently have voluntary roles with North York Moors National Park, The Institute of Physics and Engineering in Medicine and Yorkshire Wildlife Trust. I am also a School Governor and I have recently joined the committee of my local Sports Club. In the latter stages of my parents' lives I became acutely aware of the problems faced by the elderly as they try to maintain their independence and quality of life, often in the face of declining health and mobility. I was extremely grateful for the invaluable support my parents received from Age UK. When the opportunity arose to join the Board of Trustees of Age UK York I was keen to do so, in the hope that my marketing, commercial and strategic planning experience will enable me to contribute to the Charity's sustainability and success in achieving its mission to promote the well-being of all older people in and around York.
Become a Trustee
As you can see our Trustees are from different walks of life and backgrounds. You may already know about the activities of organisations such as Age UK York through your own experiences or those of people you know. If you are interested in becoming a trustee and would like to know more, please contact Sally Hutchinson Chief Officer of Age UK York on 01904 627995