Board of Trustees Age UK York

The role of the trustees is to serve on the governing body of the charity. The trustees have and must accept ultimate responsibility for directing the affairs of the charity, and ensuring that it is solvent, well run, and delivering the outcomes for the benefit of the public for which it has been set up.
Age UK York currently has five trustees including the Chair and Treasurer. A past member of the Board also acts in advisory role on legal matters. The Chair and members of the Board serve for three years, and elections take place at the Annual General Meeting.The Board meets bi-monthly, and is attended by all trustees, the Chief Officer, and senior members of the charity. ln addition, a Finance Management Committee meets between each Board meeting to report on and action financial and trading matters. The trustees of Age UK York are all actively involved in the support of the key activities of the charity.
Rosemary Suttill (Chair of the Trustees)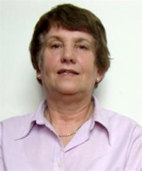 I'm now retired from paid work at York Citizens Advice Bureau but I still volunteer there! I'm a keen member of YAYAS, the Yorkshire Architectural and York Archaeological Society, with interests in York's history. I studied social policy at the University of York where my doctoral thesis was on the relationship between the voluntary sector and the state. York is an exciting place for living and working. York's older people have a very important place in York's society and Age UK York works to support them and their interests.
Colin Packer (Treasurer)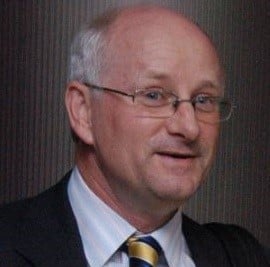 Actuary (FIA) and MBA. Retired from the "day job" with Aviva in 2019 having accumulated wide-ranging experience over 38 years in the insurance industry, specialising in life and pensions. Trustee Director to a £16bn pension scheme from 2011-2020.
My entire professional career was with Aviva and its predecessor companies. Starting in Hertfordshire in 1980 straight from University and moving to York in 2004. I worked in a wide variety of roles (20 or more) within Aviva covering most aspects of the finance, marketing & long-term insurance world. Have also done a stint as a Scheme Actuary, conducted risk audits and managed large teams of staff. I was also a Director of the Aviva Staff pension Scheme and have over 16 years of Trustee experience.
I joined Age UK York as Treasurer & Trustee in March 2020. The goals of AUKY strike a chord with me and I am relishing the opportunity to help steer AUKY through the current challenging times. I have ageing parents in Devon, with my mother in a dementia care home and my father receiving a lot of home support. Therefore, I know first-hand how charities and caring organisations like Age UK really can help improve quality of life for needy people. Age UK York has never felt more relevant to me.
I am a bit of a compulsive volunteer. At Aviva I chaired sports societies and got involved with wider initiatives such as "Health Heroes" where we sought to improve the quality of working life for all. I have been a proof-reader for The Actuary magazine and compiled cryptic crosswords for staff magazines. I chaired an 18-month village campaign in Bedfordshire against a proposed gravel quarry which involved handling the media (TV, radio and the Press), preparation of technical documents and co-ordination of the local community. I co-launched Employers for the Environment (E4E) in Hertfordshire for GA Life with other companies including Glaxo. Currently Treasurer to North Yorks Golfing Society and a member of Forest Park GC.
I used to play a lot of club hockey, squash & badminton. Current sports are golf and table-tennis. Ran the Great North Run for 2009-14 but knees now too crocked! Enjoy hill-walking (climbed Kilimanjaro some 30 years ago but now it's just the Wolds Way), cycling and keep-fit in the gym.
We keep bees and manage the garden for wildlife. Planted 700 trees in our previous garden and have created a wildflower meadow in the current one. As a matter of necessity, I seem to have to do a lot of DIY and gardening. Really enjoy competitions & quizzes, very tough crosswords, conundrums and other challenges. Keen on self-education and acquiring new skills – e.g. in recent years, have taken Psychology A-level, attended a plumbing course and am attempting to learn the piano.
My wife has worked for York Council for some 15 years and is also a Trustee to Yorkshire Wildlife Trust. We have two sons in their early twenties and live in Elvington.
Howard Widdall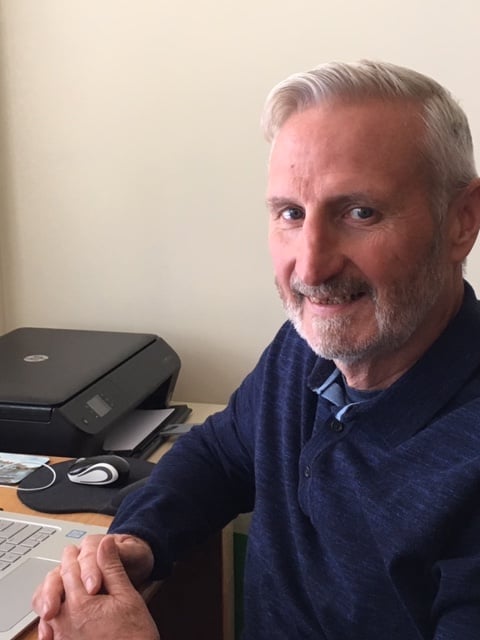 Since retiring, following a 36 year career in the medical devices industry, mostly in management and leadership roles, I have become involved in a wide range of voluntary work. I currently have voluntary roles with North York Moors National Park, The Institute of Physics and Engineering in Medicine and Yorkshire Wildlife Trust. I am also a School Governor and I have recently joined the committee of my local Sports Club. In the latter stages of my parents' lives I became acutely aware of the problems faced by the elderly as they try to maintain their independence and quality of life, often in the face of declining health and mobility. I was extremely grateful for the invaluable support my parents received from Age UK. When the opportunity arose to join the Board of Trustees of Age UK York I was keen to do so, in the hope that my marketing, commercial and strategic planning experience will enable me to contribute to the Charity's sustainability and success in achieving its mission to promote the well-being of all older people in and around York.
Paul Vittles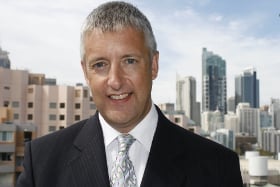 Paul Vittles is a Research Fellow, strategic community engagement adviser, change consultant, executive coach, and professional counsellor. Paul was the first 'Research & Engagement Manager' for City of York Council, he has been a Director of some of the world's biggest knowledge-based consultancies (Ipsos-MORI, Nielsen, and Kantar TNS) and built an award-winning consulting firm as CEO from 5 to 50 people.

Paul was customer research & customer service consultant to Yorkshire Water from 1991 to 2001, helping it shift from state corporation to commercial, customer-focused business. He helped pioneer the development of renewable energy in the UK (his first wind farm was in 1991). He was visitor research consultant to the National Railway Museum 1991-2004, helping transform the NRM to become a rounded visitor experience for families, and grow the numbers of visitors from 450,000 pa to 750,000 pa.

Paul has been on several Boards, and was Chair of The RSA in Australia and New Zealand 2008-2015. Paul lived in York 1989 to 2004, then Australia 2005-2019, and has now re-located back to York where he has family, and lives with his wife Jacs, off Beckfield Lane, working as a transformation consultant, coach and counsellor for the NHS, the Zero Suicide Alliance, and innovative, enlightened businesses and social enterprises.
Jenny Collieson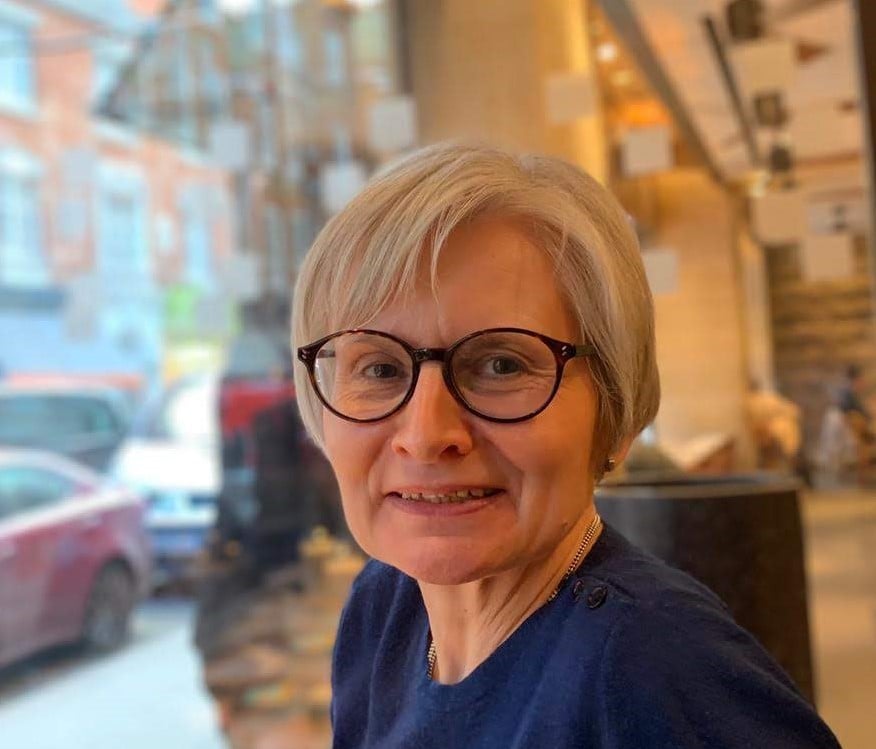 I am a social care information specialist with over 25 years' experience of leading and managing digital projects, writing literature reviews and developing and evaluating information resources for social workers and social care practitioners.
After 35 years working in London working in education and the charity sector I moved back to York (where I was at university) in 2018, and now work part-time as an information consultant and associate for the Social Care Institute for Excellence (SCIE).
I worked at SCIE as a senior manager in the Research and Information team from 2010 until 2018 working with the Department of Health and Social Care, local authorities, higher education and other sector partners leading evidence-based projects to highlight what works in adult social care services and deliver better outcomes for those using them.
I volunteer in York as an advocate, am a former trustee of Ageing Well Without Children and a current member of the AWOC York Group. I have a particular interest in, and knowledge of residential care, dementia, workforce development and those groups of older people who are at risk of marginalisation by mainstream services.
Become a Trustee
As you can see our Trustees are from different walks of life and backgrounds. You may already know about the activities of organisations such as Age UK York through your own experiences or those of people you know. If you are interested in becoming a trustee and would like to know more, please contact our HR Manager, Rebecca Hall on 01904 627995 or email hr@ageukyork.org.uk