Board of Trustees Age UK York
The role of the Trustees is to serve on the governing body of the charity. The Trustees have and must accept ultimate responsibility for directing the affairs of the charity, and ensuring that it is solvent, well run, and delivering the outcomes for the benefit of the public for which it has been set up.
Age UK York currently has seven trustees including the Chair, Deputy and Treasurer. The Chair and members of the Board serve for three years, and elections take place at the Annual General Meeting.The Board meets bi-monthly, and is attended by all Trustees, the Chief Executive Officer, and senior staff of the charity. ln addition, a Finance Committee meets between each Board meeting to report on and action financial and trading matters. The Trustees of Age UK York are all actively involved in the support of the key activities of the charity.
Trustees don't get involved in operational matters but we help out at fundraising and information days where we network with other charities and also spend time with our own staff and volunteers.
Rosemary Suttill (Chair of the Trustees)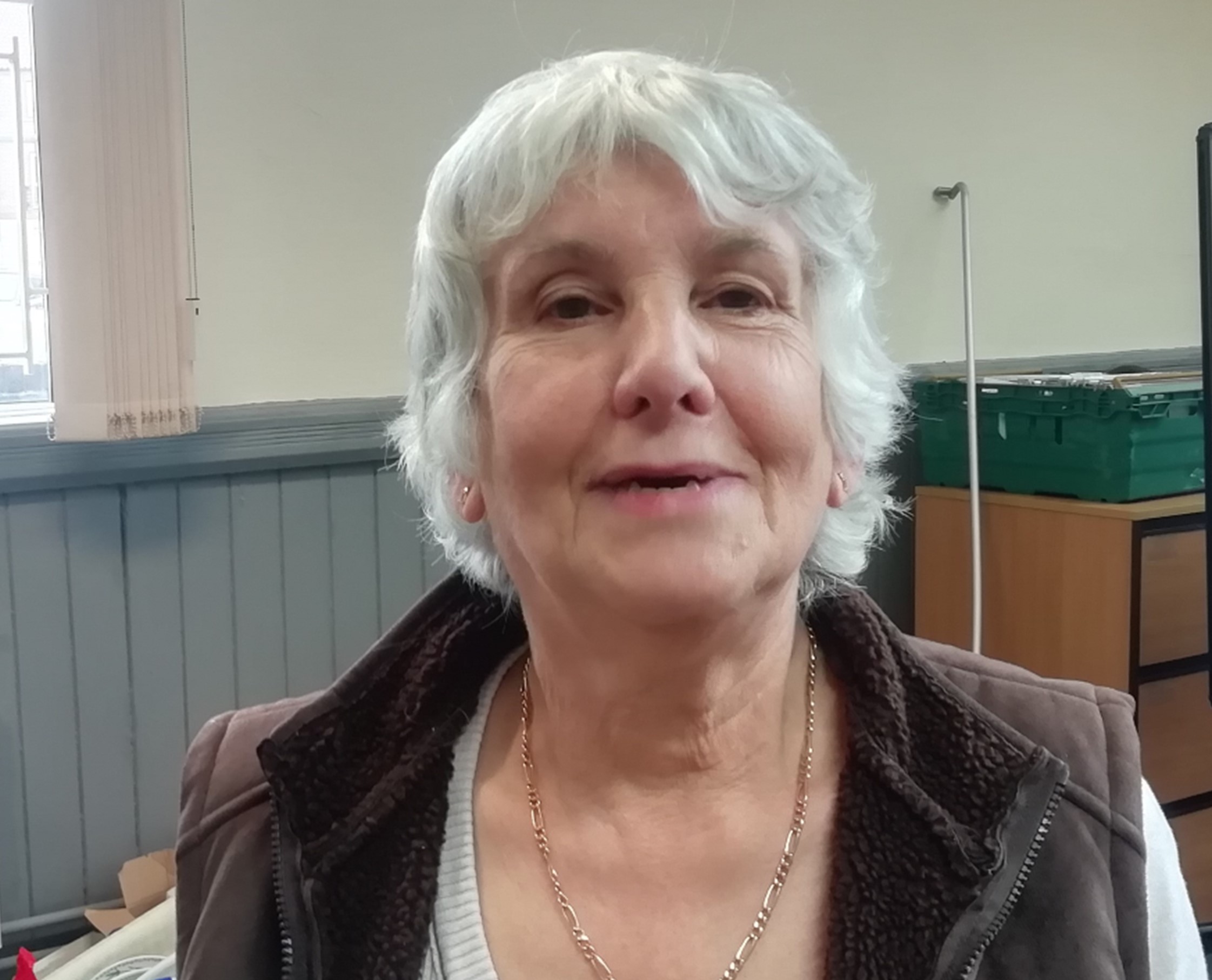 I'm now retired from paid work at York Citizens Advice Bureau but I still volunteer there! I'm a keen member of YAYAS, the Yorkshire Architectural and York Archaeological Society, with interests in York's history. I studied social policy at the University of York where my doctoral thesis was on the relationship between the voluntary sector and the state. York is an exciting place for living and working. York's older people have a very important place in York's society and Age UK York works to support them and their interests.
Howard Widdall (Vice Chair)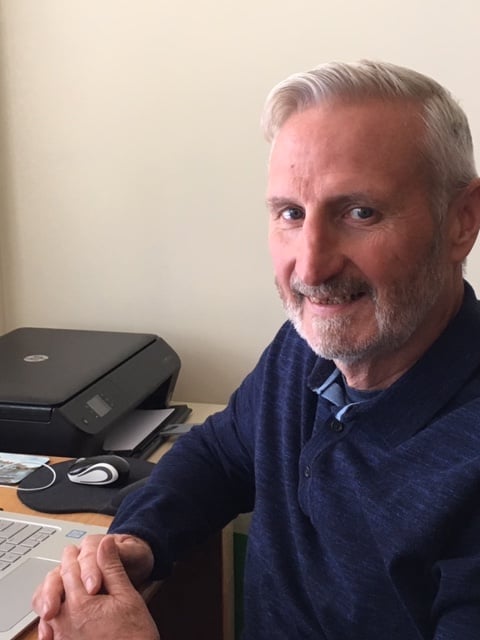 Since retiring in 2017, following a 36 year career in the medical devices industry, spent mostly in management and leadership roles, including senior executive and board positions, I have been involved in voluntary work with a wide range organisations. This has included volunteering with the Institute of Physics and Engineering in Medicine, as a member of its Public Engagement Committee, the Yorkshire Air Museum, as an Admissions Steward and North Yorks Moors National Park, working with the Maintenance Ranger based at the Sutton Bank Visitor Centre and as a Seal Watch volunteer at Ravenscar. I also volunteer with Yorkshire Wildlife Trust, working principally in their invasive non-native species program.
I joined the Governing Board at Langton Primary School, Malton, North Yorkshire, in March 2017, and took on the role of Chair of the Governing Board in September 2019, after previously being Chair of the Finance and Resources Committee. In September 2020, I was appointed by the Local Authority to the Interim Executive Board of Weaverthorpe Primary School, North Yorkshire.
I was extremely grateful for the invaluable support my parents received from Age UK, and so was keen to take the opportunity, when it arose in November 2018, to join the Board of Trustees of Age UK York and use the experience gained during my career to contribute to the Charity's development and sustainability.
In addition my voluntary work, since June 2018 I have had a part-time seasonal job as ground crew with the Virgin Hot Air Balloon in the York region.
Colin Packer (Treasurer)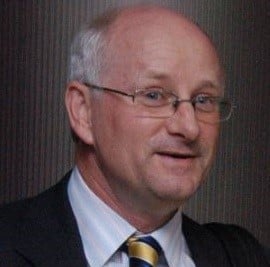 Actuary (FIA) and MBA.
Retired from Aviva after nearly 40 years in the insurance industry; specialising in life, pensions and investments. Wide experience across many roles, both technical and managerial. Trustee Director of Aviva's £15bn Staff Pension Scheme for nine years.
Joined AUKY in March 2020 as Treasurer and have been very busy on a range of initiatives. Pleased to be able to contribute at a challenging time. Charities and caring organisations like AUK are increasingly relevant and personal, especially now my own parents need a great deal of care and support.
Current voluntary roles include:
Director, CASEwork Services CIC, a recently launched not-for-profit company providing finance administration and other services to AUK Partners.
Director, British Mensa.
I used to play a lot of club hockey, squash & badminton - now it's golf and table-tennis. Ran the Great North Run six times but knees now too crocked! Enjoy hill-walking (climbed Kilimanjaro some 30 years ago, now it's just the Wolds Way), cycling and keep-fit.
We keep bees and manage our two-acre garden for wildlife. I enjoy competitions, conundrums and solving/compiling crosswords. Keen on self-improvement and developing new skills. I've recently launched a special interest group focussing on longevity – living long and healthy lives.
Married to Christine, with two sons. Home is in Elvington, near York.
Paul Vittles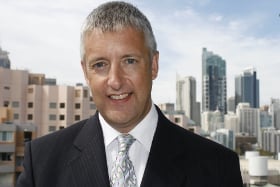 Paul Vittles has particular expertise in research, community engagement, marketing, change management, and strategy consulting. Paul was the first 'Research & Engagement Manager' for City of York Council, and went on to work for some of the world's biggest knowledge-based consultancy firms, as well as being awarded Fellowship of both the UK Market Research Society and the Australian Marketing Institute.
Paul was customer research & customer service consultant to Yorkshire Water from 1991 to 2001, helping it shift from state corporation to commercial, customer-focused business. He was visitor research consultant to the National Railway Museum 1991-2004, helping transform the NRM to become a rounded visitor experience for families, and grow the numbers of visitors from 450,000 pa to 750,000 pa.
Paul lived in York 1989 to 2004, then Australia 2005-2019, and has now re-located back to York where he has family. Paul has served on several boards and committees, including the Age UK National Influencing Committee. Paul is also an experienced executive coach and professional counsellor, with much of his work these days - for government, charities, and businesses - focused on mental health and suicide prevention .
Jenny Collieson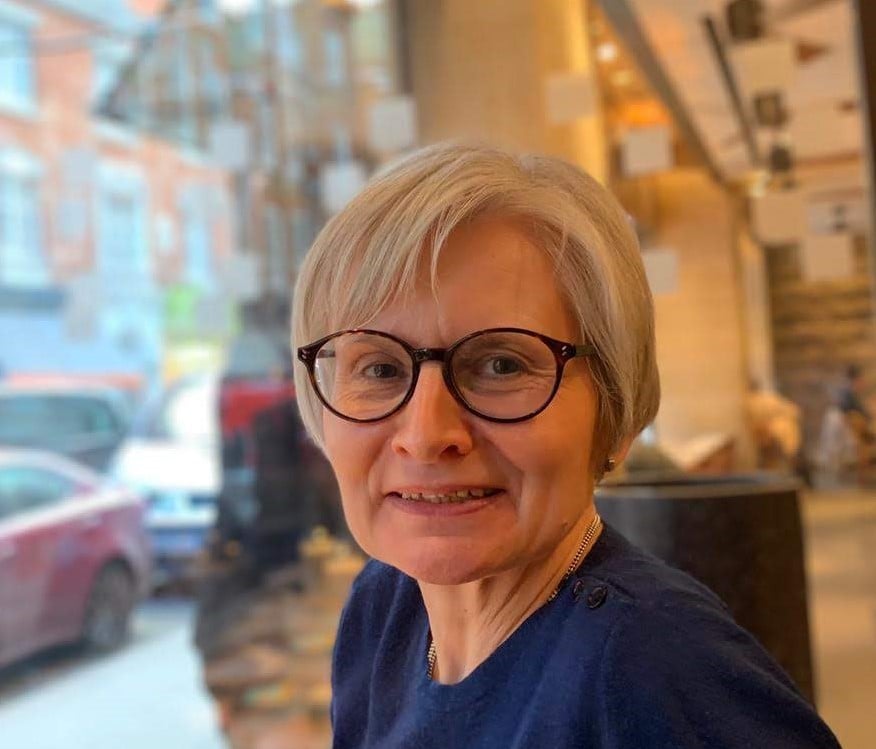 Jenny's professional background is in information research and project management in adult social care with a particular focus on ageing and older people. She is a qualified information specialist with over 25 years' experience of researching and developing evidence-based resources for social workers and social care practitioners. She has particular interests in improving residential care and dementia services.
Jenny's most recent full-time post was at the Social Care Institute for Excellence (SCIE) working with the Department of Health and Social Care and local authority partners on strengths-based and preventative approaches. In 2018 Jenny moved from London back to York (where she had studied as an undergraduate) and is now self-employed and involved in a range of voluntary activities.
Jenny joined the AUKY Board in March 2020 and is also a trustee of the charity Ageing Without Children (AWOC), a member of the Age UK national policy sounding board, and a member of the Open University Carers Research Advisory Group.
Dr Christopher Jackson
Chris has lived in the York area for 10 years. He qualified in Medicine at Guys Hospital, London in 1979 and after working for the NHS for 7 years, was commissioned into the Royal Army Medical Corps in 1986.
During his 30 year military career, he served with a number of Regiments including our local Green Howards. He also held a number of Senior Medical posts both in UK and abroad including serving on Loan Service as the Sultan of Brunei's Chief Medical Officer.
He has completed Operational tours in Northern Ireland, Kuwait and Afghanistan and spent some time with the Gurkhas in Nepal. Chris has many years of experience sitting on a variety of committees and working groups where managing change and optimising resources were required. He has experience in Clinical Governance and Risk Management and of commanding multicultural and multidisciplinary teams, often in challenging circumstances. He has also had some budget responsibility.
After leaving the Army in the rank of Colonel, Chris worked as a civilian General Practitioner for 2 years and more recently has served as Vice Chairman of his local Parish Council. Chris played rugby and squash for many years and now enjoys fishing, golf, walking and birdwatching.
Penney Mayall
Penney's background as a social work and social housing professional encompasses a broad spectrum of roles over the last 25 years working in the private, statutory and voluntary sectors including project development and management.
A recent post she was tasked with was the setting up of a dementia cafe in the local community working collaboratively with health and social care providers to establish opportunities for family members to meet and be supported by trained volunteers in an informal social setting.
Now an active participant with the mental health sector on matters linked to improvement in clinical practice, culture and infrastructure journey , and continuing personal development with the Open University and U3A activities.
Penney joined Age UK York in March 2022.
Become a Trustee
As you can see our Trustees are from different walks of life and backgrounds. You may already know about the activities of organisations such as Age UK York through your own experiences or those of people you know. If you are interested in becoming a trustee and would like to know more, please contact our HR Manager, Rebecca Hall on 01904 627995 or email hr@ageukyork.org.uk