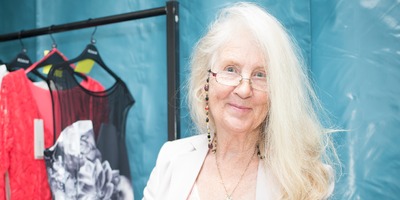 Looking to bag a bargain, declutter your life, or volunteer? You can do all three at our charity shops in York.
About our shops
Age UK York has four shops. They are great places to find bargain clothes, books, DVDs, household goods, and even furniture.
Our new shop in Haxby opens on 6th January

Age UK York does not receive any funding from the national charity. We have to raise money locally to run our services.
If you donate to our charity shops, or are thinking of doing so, and you are a UK taxpayer, why not Gift Aid your donations and help Age UK York receive an extra 25p in the pound. To find out more please contact us on 01904 627995.
Our clothing shops are open Monday to Saturday.
To find out more about each of our shops and opening hours, click on the shops below for further details.
Volunteering at our shops
Our shops rely on volunteers for sorting stock, creating interesting window displays, and attending to customers. If you are interested in volunteering with us, please visit our volunteering page to see the charity shop role description and how to get in touch.
Find out more
Walmgate Shop

70 Walmgate

York

YO1 9TL

Phone: 01904 627995

For collection, please contact the Walmgate Shop for clothing

Tang Hall

Visit our furniture shop in Tang Hall.

77 Fourth Avenue

Tang Hall

York

YO31 0UA

Phone: 01904 411282

For collection, please contact the Tang Hall Furniture Shop for furniture, bric-a-brac and household items.

Bishopthorpe Road

19 Bishopthorpe Road

York

YO23 1NA

Phone: 01904 651574

Burtonstone Lane

215a Burtonstone Lane

York

YO30 6EB

Phone: 01904 635917