Fundraising is a vital part of Age UK York. As the population of York gets older, we are seeing an increased demand on our services and more vulnerable people using our services. We know we make a real difference to the people of York but we can't do it without funds.
If you would like to get involved, then there are a whole range of opportunities out there for you to raise money. If your organisation would like to have Age UK York as your local charity, then do not hesitate to contact us. We can visit your organisation, explain what we do and how your fundraising can make a real difference in the local community.
Innocent Smoothies Hats
Are you a knitter?
You might have seen little woolly hats on top of Innocent Smoothie drink bottles. Since 2003, the Innocent Smoothie company has donated 25p to Age UK for each little hat that sits on one of its drink bottles. There's a tag, too, explaining how each 25p helps Age UKs all over the country pay for important services for older people.
Woolly hats that you donate to one of our Age UK York shops will help us help York's older citizens.
What do you need?
A pair of size 4mm knitting needles, double knitting wool, a darning needle.
What do you do?
Cast on 26 stitches.
Knit 14 rows.
Knit 2 stitches together right across the next row (13 stitches).
On the next row knit 2 stitches together right across until the last stitch.
Knit 1 stitch.
Snip off the wool about 20 cm from the stitches. Thread the snipped end onto the darning needle.
Draw this wool through the stitches on the knitting needle.
Fasten all the stitches together.
Sew the two sides of the hat together and decorate the hat however you want.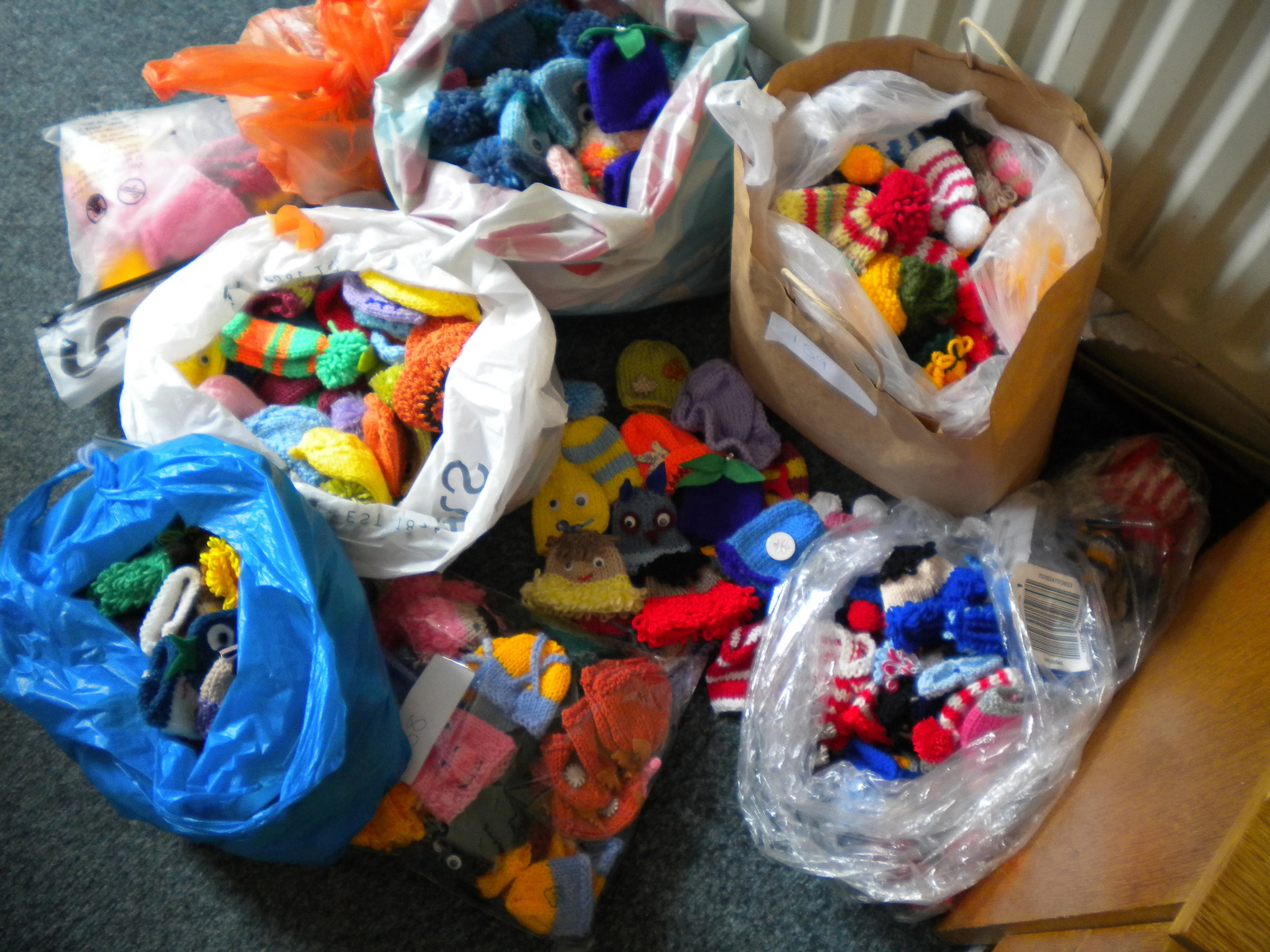 Have a look on the Innocent Smoothie hats website for all the lovely designs you can try out! Have fun. And, thank you!
Contact us: 01904 627995 (9.30 - 3.30. Mon to Friday)