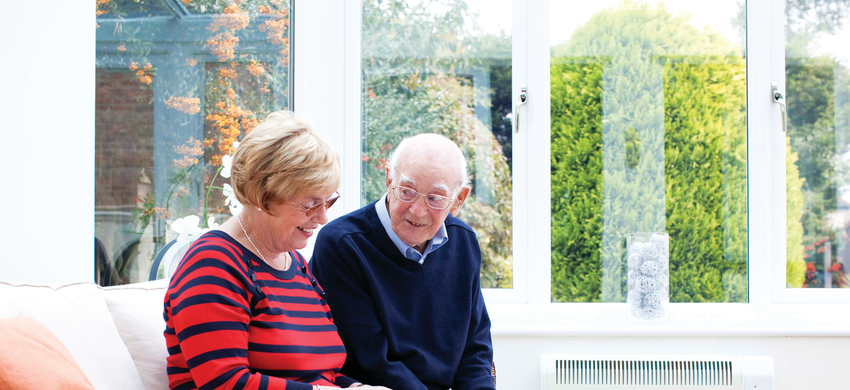 We have a number of roles available at Age UK Bournemouth
Befriending volunteer
Enjoy working on your own but having the support of a team, using and sharing your skills, knowledge and experience to enable an older person to lead as full a life as possible.
Befrienders provide regular contact and support to lonely or isolated people through home visits, sharing interests and introducing people to clubs and groups.
Befrienders are not expected to take on personal care or housework.
They are required to give formal feedback to their manager on a regular basis and to attend team meetings and training sessions.
Any amount of time you can give will be valued and appreciated by the service.
Community Support Centre volunteer
We have two Support Centres based in Bournemouth which are available to older people aged 60 and over by referral only.
These centres provide lunches and various activities suitable for older people.
If you would like to help or if you feel you can provide an activity that will benefit older people, we would love to hear from you.
All volunteers will receive the necessary training and will be expected to attend regular team meetings.
Fundraising Volunteer
The backbone of any charity is their fundraisers as there are always great demands on limited funds to enable them to successfully function and Age UK Bournemouth who are an independent charity organisation are no different.
While we are fortunate to receive grants from the Local Authority these are for special projects and can not be used on day to day activities.
We must therefore raise the much-needed money enabling us to help the older people of Bournemouth through fundraising which we achieve by the following methods:
Donations
Sponsorship
Fundraising activities
To enable us to meet our fundraising goals we are always looking for additional help and support whether it be by direct or indirect methods.
Information and Advice volunteer
Volunteers provide information and advice to older people and their carers who contact the office by phone or in person with queries on a range of subjects.
You would learn through training to:
Identify and research information relevant to the client's situation, drawing on information resources available, such as the internet.
Inform people about services that may be available to them and how to access them, including Age UK services, and where appropriate, to refer people to other agencies and sources of help.
You need to be:
Confident with answering the telephone
Computer literate
Able to look for information online in order to answer client queries
Able to remain calm and professional when the office gets busy with the telephone ringing and clients waiting to be seen
Able to maintain professional boundaries and to assist people who may be distressed or upset
Work as part of a team and be prepared to keep up to date with changes by attending training and meetings
Marketing and Promotions
We need people who are enthusiastic about letting as many people as possible hear about the work we do and the services we offer at Age UK Bournemouth.
Volunteers would be responsible for promotional activity in their area from putting up posters to identifying local opportunities to promote the charity.
You'll form part of a county wide team of Marketing Volunteers who act as the eyes and ears on the ground keeping us up to date on local issues.
Welfare Benefits Advisor
Age UK Bournemouth's Information and Advice service offers welfare benefits advice and assistance with completing welfare benefits forms.
We need volunteers who have knowledge of these benefits and experience in assisting claimants to complete these often complex forms.
Owing to the workload of the Welfare benefits Advisor there is limited time for training to be provided so ideally you will already be familiar with welfare benefits.
Lunch clubs and Pop-In Centre volunteer
We have a number of Lunch Clubs and Pop-In Centre based in Bournemouth which are open to older people.
These Lunch Clubs and Pop Ins provide various activities suitable for older people.
We have opportunities for volunteers to help organise groups and give general help or if you feel you can provide an activity that will benefit older people, we would love to hear from you.
All volunteers will undertake appropriate training and are required to attend appropriate team meetings.
Volunteers for Age UK get the opportunity to participate fully in the community, make new friends, learn new skills and help older people.
Volunteer drivers
While we employ a driver for our mini bus, there are occasions when we have the need for volunteer drivers to use their own vehicle to take people to our Community Centres, Lunch Clubs or Pop-In Centres.
Volunteers are also needed as escorts on our Mini Bus when groups of older people are taken out for a drive or lunch at a pub or restaurant.
Volunteer bus drivers will be required to undertake MIDAS training and all other training will be provided as necessary.
Melodies for Memories Volunteer
Melodies for Memories is run in partnership by Age UK Dorchester and Age UK Bournemouth and takes place at several venues around the county.
These fortnightly sessions give those people affected by memory loss and their carers the opportunity to meet others who share an enjoyment for music. Music has been proven to be beneficial for retaining memory.
Sessions include activities such as warm up exercises, singing exercises, tongue twisters, group singing, instrument playing and discussion about music using questions and visual aids.
We aim to make the sessions as fun and informal as possible. It doesn't matter whether volunteers are musical or not, this is about promoting health and wellbeing for people with memory loss and equally for their carers.
We need volunteers to help set up the hall, assist the music facilitator with the session, prepare refreshments and to help tidy up at the end of the session.
Volunteer computer instructors
Age UK Bournemouth provides opportunities for people who would like to share their computer skills with others.
We currently run Basic Computer Courses for beginners and are always looking for people to help.
You do not need to be a computer expert; enthusiasm and a willingness to learn and share are the only requirements.
Training and support will be provided.
Shop volunteer
Our Age UK charity shop in Parkstone is also looking for volunteers.
We are always on the look out for volunteers with experience in sales, labels, ebay, collectibles, jewellery, customer service, merchandising, window dressing....... the list is endless! And if you don't have these skills, don't worry, you can join us and learn them. For those seeking employment we can provide references and work experience.
Don't delay - call us today on 01202 744997 or come in and see us and help your local community!