Try our footcare service to help you to stay comfortable on your feet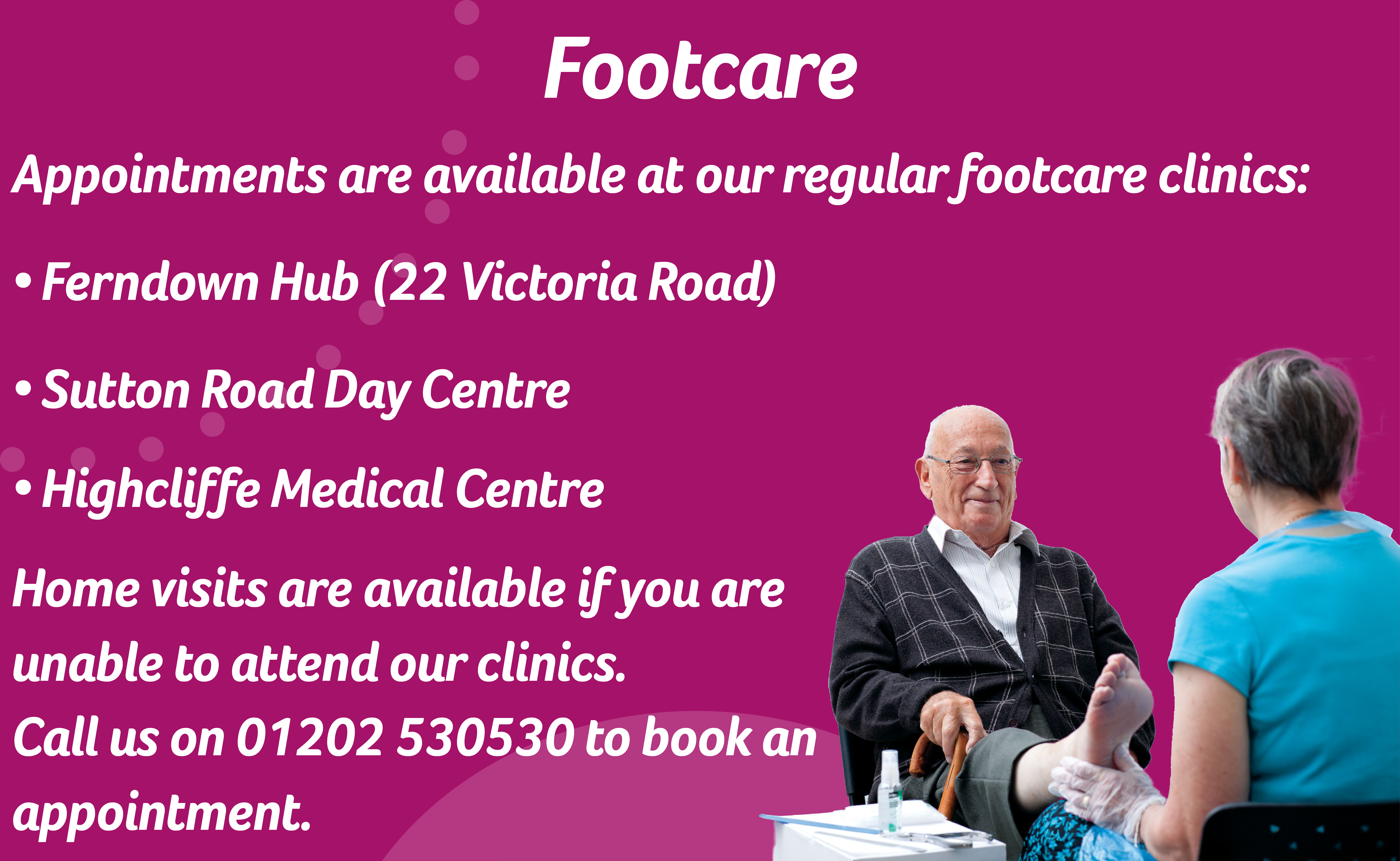 What does the service offer?
We offer a CQC registered foot care service which will provide:
Simple toe nail cutting service
Liaison service to the NHS chiropody service
Information on simple foot hygiene
The service can cater for those with type 2 diabetes. This will only apply to clients that have been referred by their GP.
Who is it for?
The service is for anyone aged 55 and over.
How much does it cost?
It costs £25 for the first session and £16 per session thereafter.
How do I access the service?
The service can be provided in your home where required, or in one of our clinics at
22 Victoria Road
Sutton Road Day Centre
Highcliffe Medical Centre
To book an appointment:
Please call us on 01202 530530 or email sarah.lloyd@ageukbped.org.uk
Other information you may find helpful
Related pages on our website
Related pages on other websites