Day Centre - Currently suspended
Our support centre on Sutton road provides activities, opportunities to socialise, and a hot meal in the middle of the day for people aged over 60 in the Bournemouth Area.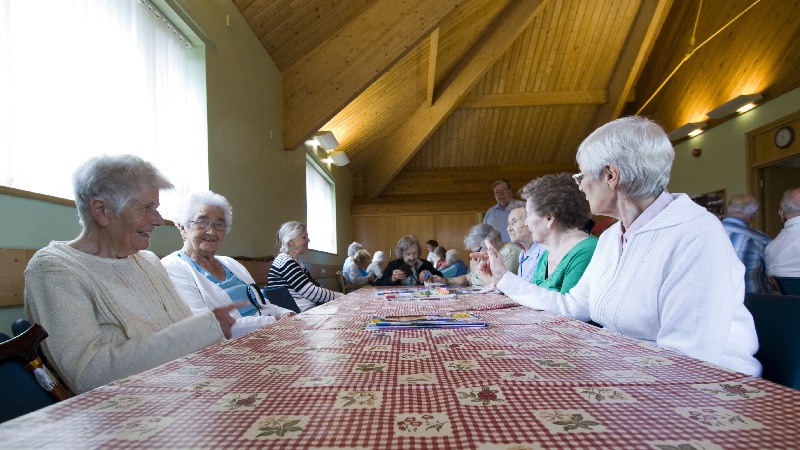 We operate a day centre three times a week. The centre caters for those that do not fit the criteria for Social Services day care and is for those that may have poor mobility, sight or hearing impairment, etc.
About the Service
The centre is based at Sutton Road in Charminster and is open on Mondays, Wednesdays and Fridays.
At the centre clients are offered a choice of meals, refreshments and a range of activities to promote physical and mental well-being. An attendance charge is payable.
Transport can be provided for those clients that cannot make their own way to the Centre. There is a charge for this service.
Who is the service for?
People aged 60 or over living in the Bournemouth area (BH1-BH11).
Attendance to this centre is by referral only.
This Service is funded by BCP Council.
Find out more
For more information or to make a referral send us an email, or give us a call.
Phone: 01202 530 530
Email: enquiries@ageukbped.org.uk