A safe, stimulating environment for all that encourages social interaction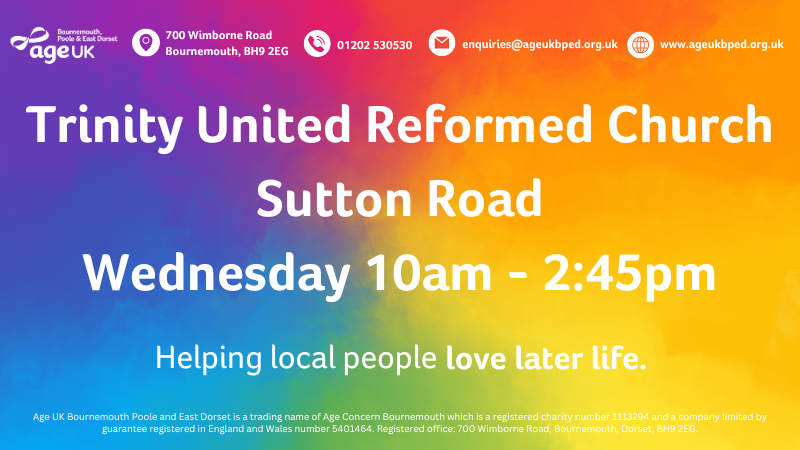 Our Let's Connect service makes an important contribution to the lives of older people by acting as a preventative measure for problems caused by lack of social interaction and stimulation. It plays a vital role in supporting individuals and in maintaining their contact with the community. We hope that our Let's Connect service is a focal point of the week and something that gives structure and purpose.
Our Let's Connect service provides:
A welcoming, comfortable environment that promotes social inclusion for you or your loved one
Delicious, two course nutritious meals and refreshments provided
A wide range of stimulating activities and events that encourage dignity and independance
Helps older people who need support to stay in their own home and continue to live as independently as possible
Our trained staff and volunteers are on hand at all times to ensure that you have a lovely day out, we fully understand any concerns you may have but we'll greet you with a 'cuppa' and a friendly smile, in no time at all you'll be joining in and making new friends.
We know from talking to older people that attending day services:
May reduce the harmful effects of psychological stress

Social interaction is associated with good mental quality of life among older people

Social involvement and the avoidance of social isolation are important for the maintenance of cognitive abilities

Involvement in activities promotes a sense of self efficiency that has been linked to several important health and wellbeing outcomes in later life.
Our Let's Connect service is designed for people 60 and over living in Bournemouth, Christchurch and Poole. We are unable to provide personal care. The cost of the day is £25 which includes transport. Our Let's Connect service operates weekly on a Wednesday between 10am-2:45pm. For those with dementia or cognitive issues please see what dementia services we have available.
To find out more please contact our team on 01202 530530 or via email enquiries@ageukbped.org.uk. Please note that booking is essential for our Day Services.