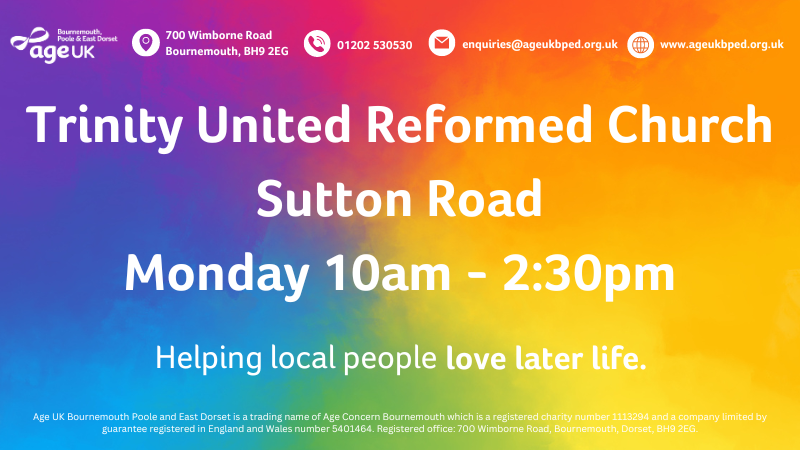 What is provided at the Dementia Day Centre?
Getting dementia care 'right' is important on so many different levels. Caring with dignity and respect allows the effected person to retain as much of who they are as possible, and removes much of the fear for both the individual and their families.
Our centre is designed to provide care and companionship for older people living with dementia or cognitive issues, particularly those who need assistance or low level supervision during the day. Our centre is run by trained staff and volunteers who will provide: activities that are suitable for all to participate in, refreshments, and a two course meal. This enables caregivers to have much needed repsite with the knowledge that their loved ones are being taken care of in a safe, welcoming, and enjoyable environment.
When is it?
The centre is open Mondays 10am - 2.30pm, and is based at: Trinity United Reformed Church, Sutton Road, Charminster, BH9 1RN.
How much does it cost?
The cost for the day is £30 which includes transport. We would encourage, where possible, for clients to make their own way to the centre.
Who is the service for?
People aged 60 or over living in Bournemouth, Christchurch and Poole

People with dementia or cognitive issues

Those not requiring personal care
For more information please contact our team on on 01202 530530 or via email enquiries@ageukbped.org.uk