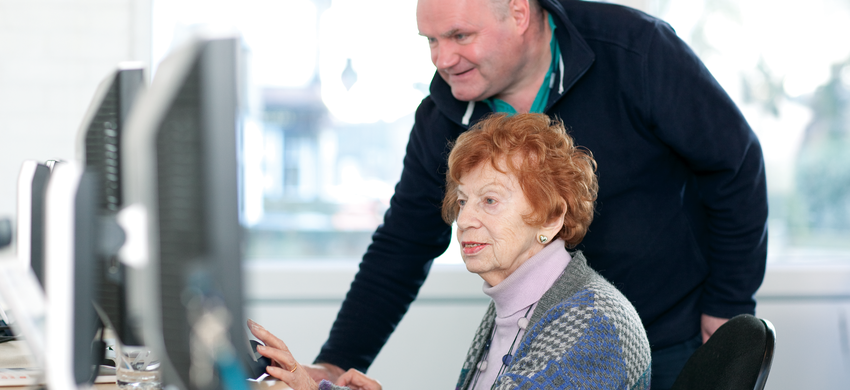 Age UK Bournemouth relies on volunteers to help us offer vital services in the local community. Would you like to lend a hand?
Why volunteer?
Volunteering is a great way to meet new people, learn new skills, and support the work we do in the community.
Who can volunteer?
Almost anyone can be a volunteer. We have a wide range of roles which suit different people and different skills.
How much time do I need to give?
It depends on the volunteer role you are interested in. Some people give an hour a week, other people do more.
Volunteering Roles at Age UK Bournemouth
Latest - Drivers & Day Centre Volunteers Urgently Required
There are a wide range of volunteering opportunities on offer. Your role as a volunteer can be as varied or as simple as you wish. We appreciate that abilities, experience and interests have a role to play, and welcome volunteers from all walks of life. Each role is of equal importance to the eventual outcome for which we all strive.
To find out more about what we do you can read through our list of role descriptions for our main opportunities and when you've got a good sense of what you might be interested in you can contact us to talk about the area in which you'd like to volunteer.