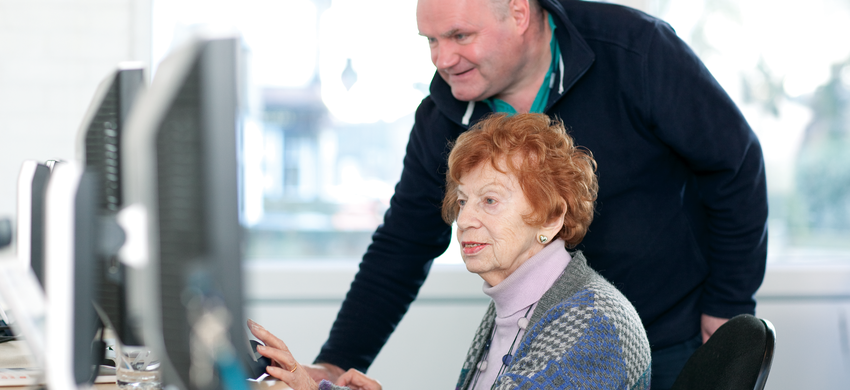 While we are not immediately able to offer you a volunteering opportunity, we're constantly developing and expanding our services to meet the evolving needs of older people in the area. This means we may be in need of additional volunteers in the weeks ahead. Please do check back for any new opportunities as they arise, and thank you so much for thinking of us.
Why volunteer?
Volunteering is a great way to meet new people, learn new skills, and support the work we do in the community.
Who can volunteer?
Almost anyone can be a volunteer. We have a wide range of roles which suit different people and different skills.
How much time do I need to give?
It depends on the volunteer role you are interested in. Some people give an hour a week, other people do more.
Volunteering Roles at Age UK Bournemouth, Poole & East Dorset
While we are unfortunately unable to take on any new volunteers during Covid-19, please do take some time to have a look at our available opportunities below as we will be recruiting volunteers once our working situation returns to normal.
If you are interested in any of the roles or would like to find out more, please get in touch with our Volunteer Administrator, Lou Devine, email: louise.devine@ageukbped.org.uk or tel: 01202 530530.