Relieving Loneliness: Community Connections
Loneliness and isolation can have big impact on the health and welbeing of older people. Age UK Bournemouth, Poole & East Dorset provides a Community Connections service to help tackle the causes of isolation and loneliness.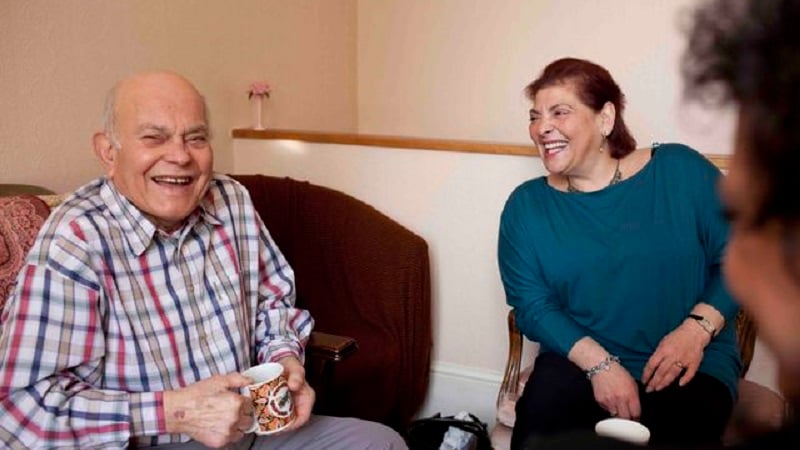 The service aims to enable older people to:
Overcome the barriers of isolation & loneliness
Share the company of others
Talk to someone
Pursue interests & activities in the local community
Maintain independence and gain information & enable clients to stay at home longer
How you can help
Please give what you can to help us improve the lives of isolated older people in Bournemouth, Poole, Christchurch and East Dorset.
You can donate by clicking HERE to make a donation online and, if you are a taxpayer, you can make your donation go 25% further by telling us you would like to Gift Aid your donation.
Thank you for your support.
Who is the service for?
People aged 60 or over and living in the Bournemouth, Poole, Christchurch or East Dorset area, who have become housebound or detached from community life through bereavement, moving house, disability, mental illness, etc.
Who will refer?
The person needing help, their relatives, carers, health or social service professionals, GP, etc. Referral is to Age UK Bournemouth, Poole & East Dorset.
What happens next? - Queries are currentlty being dealt with over the phone as home visits are currently suspended.
A support worker will be allocated to the client and full assessment of need will be undertaken, the support worker and client will work together over a 12 week period, achieving short and long term goals which will be mutually set.
The aim during that 12 week period is to integrate them back into the community either through another service provided by Age UK Bournemouth, Poole and East Dorset or a service/activity of their choice. However, it may not always be possible to achieve this within the 12 week period, particularly if the client has complex mental health issues, for those clients needing extra support the 12 weeks can be extended, but this will be agreed with the client and support worker to see if it is appropriate. For those clients requring long term low level support they will be transferred to our Befriending Service if appropiate.
This service is funded by the BCP Council in the Bournemouth, Poole and Christchurch area and from National Lottery funding in East Dorset.
Contact
For further details or to make a referral contact Kerry Bidgood.
Phone: 01202 530530
Email: kerry.bidgood@ageukbped.org.uk