Latest News
Published on 20 May 2020 11:01 AM

In accordance with information and advice given by Public Health England and the Government, our footcare service is...

Published on 01 May 2020 01:06 PM

Age UK BPED is appealing for help to support vulnerable, isolated older people in the local community, both during an...

Published on 28 April 2020 03:34 PM

The Herbert Protocol is a simple risk reduction tool to help the police in their search for people with Dementia who ...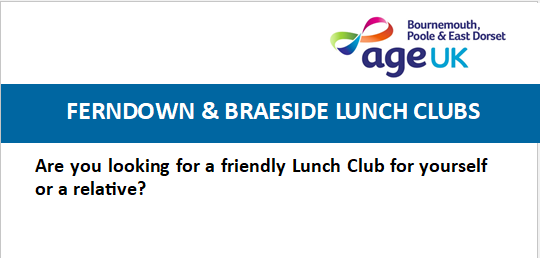 Are you looking for a friendly lunch club for yourself or a relative For the over 60s Transport available 2 course meal and refreshments Daily Activities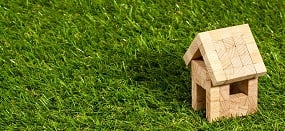 Do you need a little bit of support to stay independent in your own home? We recognise that a little bit of help with day to day tasks can go a long way towards helping older people remain in their homes for longer.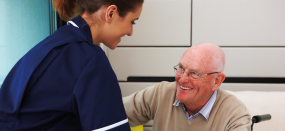 Are painful feet making you feel unsteady on your feet? Healthy, comfortable feet are essential especially for older people. We have a nail cutting service available to older people in the Eastern Dorset area.
Help with benefits
Need a bit of help with finding out what you're entitled to? Our advisers can help.
Relieving Isolation
Find out more about our services aimed at helping isolated people reconnect with the community.
Get fit and healthy
Take up walking, or join one of our yoga classes to keep you feeling fit and health.
Our quality marks

Age UK Bournemouth, Poole & East Dorset has achieved the Age UK Charity Quality Standard (CQS). The CQS is externally assessed by quality assessment experts, SGS.