FREE Will Service
Not yet made your Will? Or have you a Will but you're not sure if it's correct? We've partnered with McClure Solicitors to provide FREE Wills and FREE Will reviews. Why not take advantage of this opportunity to get your affairs in order? All we ask is that you consider making a donation to Age UK Bradford District. If you would also like to remember Age UK Bradford District with a gift in your will, details can be found by following the link to leave a legacy. To book your place for our FREE Will service call 01274 391190 now.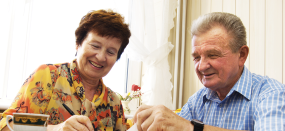 Our Wellbeing & Engagement Team is here to listen to what older people and their carers want and support them to build a package and network of support.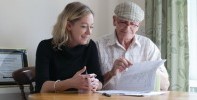 Age UK Bradford District offers a free and confidential information and advice service for older people, their families and carers.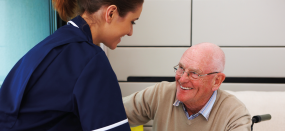 Complex Care is a multi-disciplinary service working across Airedale, Wharfedale and Craven. Based at Airedale General hospital, the team together with staff from healthcare, the voluntary sector and with support from adult social care.
Zip Slide Bradford
For the very first time, you can Zip Slide across City Park in Bradford in March 2019.
You'll be raised up in a crane to a height of 45 metres (that's the equivalent of 10 double-decker buses on top of each other) and then you'll zip nearly 200 metres to your landing zone.
Prepare to be very, very excited!!