Find out here about activities and events taking place at Age UK Bradford District and in our local community.
Day Services
Mary Seacole Court Day Service. Housing 21, Mary Seacole Court, Bradford, BD5 0SW. Tuesdays and Thursdays.
There's limited places available, please contact us for details on 01274 391190 if you would like to attend.
Friendship Groups
Bracken Bank
The Bracken Bank group meets Mondays 11am at St Michael's Centre, Bracken Bank Grove BD22 7BE
Windhill
The Windhill group meets Thursdays 10am at Windhill Community Centre, Church St, Windhill BD18 2NR
Heaton
The Heaton
group meets Wednesdays 11am at
Lunch Monkey Cafe,
10 Highgate,
Heaton
BD9 4BB
The Bingley
group meets Wednesdays 11am at
Canalside Health Centre,
Café area on level 2, Bingley
BD16 4RP
Thornbury - starts 6th December
The Thornbury
group meets Wednesdays 1:30pm at Morrisons in Thornbury,

Rushton Ave, Bradford BD3 7HZ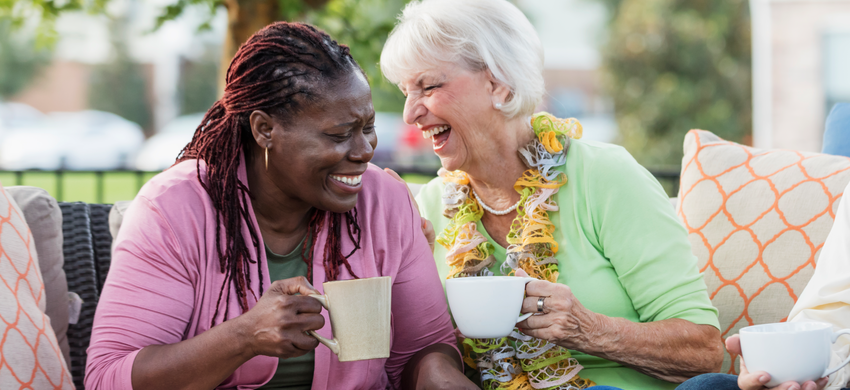 Walking Groups
Walking Yoga Roberts Park
Every Thursday 10am-11am Roberts Park, Saltaire meeting at the bandstand. Enjoy a free gentle, supported standing yoga warm up followed by a group walk around the park.
Walking Yoga Cullingworth
Every Wednesday 10am-11am meeting at the Great Northern Railway Trail sign next to Cullingworth Primary School. Enjoy a free gentle, supported standing yoga warm up followed by a group walk.
Veterans Activities and Events
Current Veterans activities include:
Open House for Veterans
Veterans Breakfast Club
Supporting Shipley Armed Forces Breakfast Club
Supporting Ilkley Armed Forces Breakfast Club
Veterans Drop-In Wibsey
Veterans Drop-In Shipley
Clayton Veterans Social Evening
Click here for full details on Veterans activites and events.
Do you feel that there is a gap or something missing in Bradford District?
We can support individuals or small community groups to establish activities that are right for them in their own communities.
If you require support setting up or facilitating a group, we can help! Please get in touch at info@ageukbd.org.uk or phone 01274 391190.