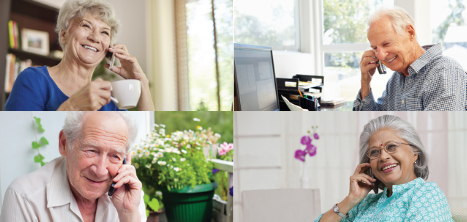 What is a Telephone Group?
A telephone group includes you in a group of people all joining the same call. A facilitator manages the call and welcomes everyone who joins. These calls are a particularly good way to connect with others if you can't easily leave the house and don't have the internet, however everyone aged 50 and over is welcome.
Calls are free, and if you need someone to call you to join the call, that can be arranged. Calls last up to an hour and can be focused around a topic or simply conversational.
When
Mondays 2-3pm
How to join
Call us on 0117 929 7537 to find out more, or email linkage@ageukbristol.org.uk.
We can also provide details of other local telephone groups, so please get in touch!