Support for the Nepalese Gurka Veterans Project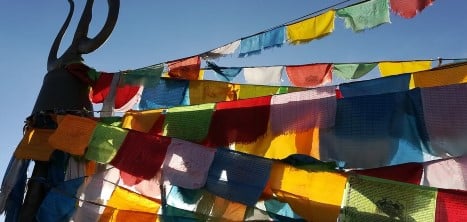 Age UK Bromley & Greenwich works closely with the Nepalese community and other community groups to provide an engaging service. Below are just some of the comments from users and other partners about the impact the Nepalese Gurkha Veterans Community has had.
"The group have made big gains; their personal life is happier, they have a place to come to share problems, a place to mix with people. Mixing with/interacting with different people that they would not have met or did not know before from within the Nepalese community and English/local community is very good.
Now they are able to walk back to Woolwich on their own after the Club, they didn't do this before.
I am very, very pleased with what Age UK Bromley and Greenwich do. I have referred the local police to come along and deliver a monthly surgery which is very much needed by the Nepalese".
Gyan Tamang,
Ghurkha veteran, Community Leader and Club volunteer.
---------------------------------------------------------------------------------------------------------------
"Because of this project we can all get together, people are comfortable and we can exchange our news and views from the week and what we are going to do next week. Besides that, we enjoy being together, we are like a family, and we pass the time happily together. The most important thing is if you're happy your mind is healthy".
Om Gurung
Ghurkha veteran, Greenwich Ghurkha Ex-Service Men's Association (GGESA) Senior Official and Club volunteer
-------------------------------------------------------------------------------------------------------------------------
"The evidence shows screening uptake among patients from BAME backgrounds is lower and we were asked by Greenwich CCG to find a way of increasing awareness among the local Nepalese populations. It was agreed Cancer Research UK Awareness nurses would provide three different information sessions based on a similar scheme run in another part of the country. Making contact with the Greenwich and Bexley Age UK team was a game-changer in establishing where the Nepalese community met, what times/dates to best run the sessions and how best to pitch the information and use local interpreters. Attendance has been excellent with 40+ patients at the 2 events we have run so far. Greenwich Public Health has also attended the sessions to give information on TB screening."
Sue McNulty
Cancer Research UK Facilitator, Bexley and Greenwich
---------------------------------------------------------------------------------------------------------------------
"These are my observations from visiting Age UK Bromley and Greenwich's Nepalese Gurkha Veterans Project. The variety of activities and services provided is immense.
I have noted many factors which have contributed to the growth of individual self-confidence, feelings of personal security and friendships among those who attend regularly.
I have noticed a difference. Members of the community will now introduce themselves by their own name in English and the reluctance/shyness shown initially has disappeared. They also have easy-going relations with the English-speaking members of the team.
I have noted particularly the improvement in the confident use of English by some.
Age UK Bromley and Greenwich has created something for everyone to enjoy – no-one appears to be left out. The weekly attendance levels have been very high.
Members attend with an anticipation of a "good time" and the time is used well, particularly for development of English language use. I have witnessed the group naming, for example, pieces of materials in English as they do craft sessions i.e. sequins, glue etc.
People are thoroughly enjoying activities that might have been strange to them in Nepal, like card-making, making Easter Bonnets and omelettes, and British dances like the 'Okey Cokey'! These are balanced with Nepalese singing and dancing, knitting, jewellery-making, drum-making for the men and bringing and sharing food, with competitions for the best dishes.
The cooking competitions are good – there is excellent preparation and it was a great "tasting" experience for others and me. No jealousy is shown by the "losers" and this shows excellent signs of integration between the different "tribes" i.e. Gurungs, Limbu, Rai etc. Also, the Men's Cooking Group - this is a first in the Ghurkha community!
The Nellies' florist group from Rotherhithe is an indication of further integration despite the obvious language issues. These trips are organised to stimulate enjoyment but they also provide social education and language development.
I very much hope this unique project will continue and assist these vulnerable older people from Nepal to gain a better quality of life."
Gerry Armstrong
SSAFA Greenwich