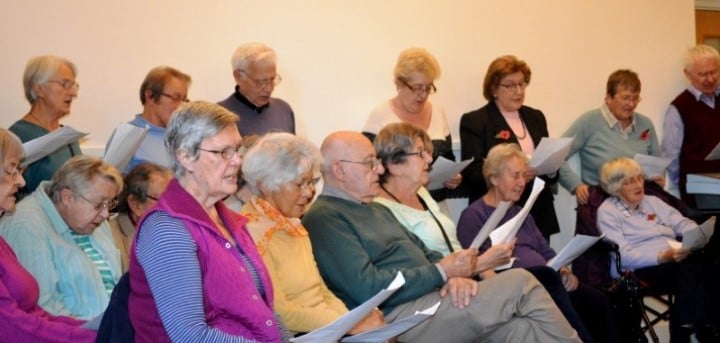 Due to Coronavirus and Covid-19, the Wednesday Choir has been suspended until further notice. The health and welfare of our members is our highest priorty and we are taking this step to do our best to protect you.
We are trying to get a regular radio slot that members will be able to tune into and join in singing and more information will be posted here when we have it.
The Singing for Fun Choir is for people with memory problems and their carers
Providing an opportunity to sing, have fun and socialise.
No previous singing experience required.
2pm - 3.30pm, Every Wednesday


For more information
Contact the services team on 020 8315 1850
The Singing for Fun Choir is run in partnership with the University of the Third Age