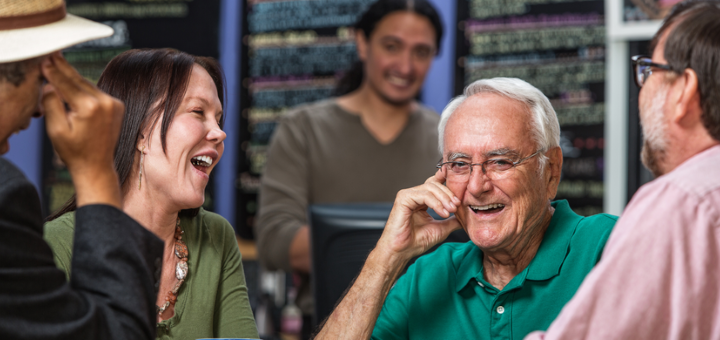 This service offers a vital lifeline to older people who would otherwise feel totally lonely and socially isolated.
Our trained and vetted Community Helper volunteers could provide support through:
Home Visits
1 to 1 Befriending offers home visits for a chat and perhaps a cup of tea whilst playing scrabble or doing something else together. These visits are organised at times convenient to the client.
Telephone Befriending
Be paired with a Commuity Helper volunteer with similar interests for a one to one weekly catch up and chat by telephone.
Out and About
A Community Helper companion encourages activity and motivates people to get out into the community, accompanying them to social activities, shopping or an outing until the person feels confident to do so on their own.
Community Hubs
A range of weekly hubs where older people can socialise, make friends and take part in activities
Access to technology and digital literacy clubs
Monthly Walking Group
An opportunity to socialise and make friends whilst getting out in the fresh air and stretching your legs.
Find out more here
for more information
Call 020 8315 1850