Age UK Calderdale and Kirklees offers a free and confidential information and advice service for older people, their families and carers.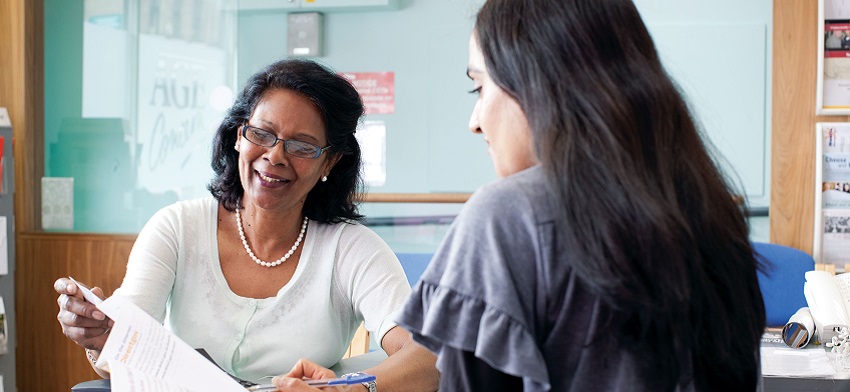 Our service
We give advice, information and general help to people aged 50+ on everything from welfare benefits, money matters, consumer issues, leisure activities and much more.
We can also refer and signpost older people to other appropriate services offered by Age UK Calderdale & Kirklees and other voluntary and statutory agencies.
This service is available through our offices in the Woolshops in Halifax and Batley and home visits can be arranged for people who are unable to get into the office.
Contact us
Either call us on 01422 252040 or 01484 535994 or email us to book an appointment.
Opening times for information and advice
Halifax
Drop in from 10am - 12pm Monday and Wednesday
By appointment Monday - Thursday
Please call 01422 252040 to book your appointment.
Batley
By appointment Monday and Thursday
Please call 01422 252040 to book your appointment.
Customer feedback
'Our thanks to Shazad Sadiq for his assistance to my parents in claiming benefits .... it wasn't until Shazad intervened that we had any success in getting my mother attendance allowance. Not only that he assisted my father with carers allowance and pension credit, as well as a blue badge for my mother .... It is not only the financial benefit he has assisted with but his genuine concern and compassionate approach to my parents issues.'
'I am so grateful for the help with Attendance Allowance. I wouldn't have known where to start with that complicated form'.
Legal and Financial advice
We run free legal and financial clinics, offering short sessions with local solicitors and financial advisers who will provide legal and financial advice. This service is by appointment only.
To book and appointment in Halifax call 01422 252 040 or in Huddersfield call 01484 535 994.