Age UK Calderdale and Kirklees offers a free and confidential information and advice service for older people, their families and carers.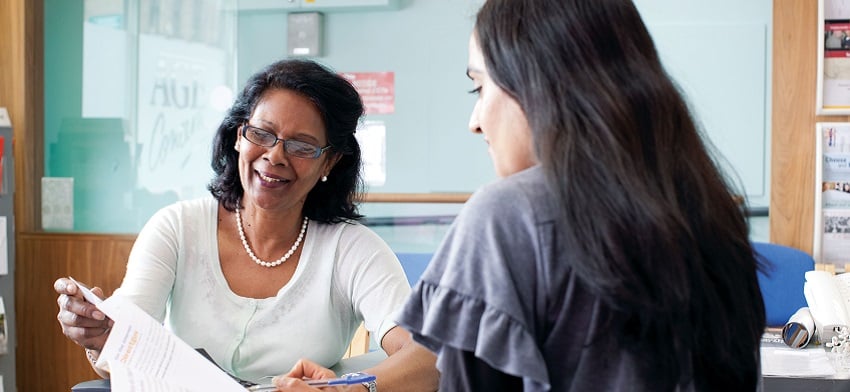 Our service
Benefits and money - Welfare benefits advice for those over (or approaching) state pension age. This includes benefit checks and help to complete claim forms.
Your home - information on staying warm at home, home adaptations and housing options.
Social care - such as finding a care home or getting some help at home, and how it is funded.
Local services and support - signposting and information on what is available in the local area and where to begin looking for the services that you need.
Opening Hours:
9am to 4pm Monday to Friday
Contact us
Call us on 01422 252040 or email us to book an appointment.
Customer feedback
'Our thanks to Shazad Sadiq for his assistance to my parents in claiming benefits .... it wasn't until Shazad intervened that we had any success in getting my mother attendance allowance. Not only that he assisted my father with carers allowance and pension credit, as well as a blue badge for my mother .... It is not only the financial benefit he has assisted with but his genuine concern and compassionate approach to my parents issues.'
'I am so grateful for the help with Attendance Allowance. I wouldn't have known where to start with that complicated form'.
Legal and Financial advice
We run free legal and financial clinics, offering short sessions with local solicitors and financial advisers who will provide legal and financial advice. This service is by appointment only.