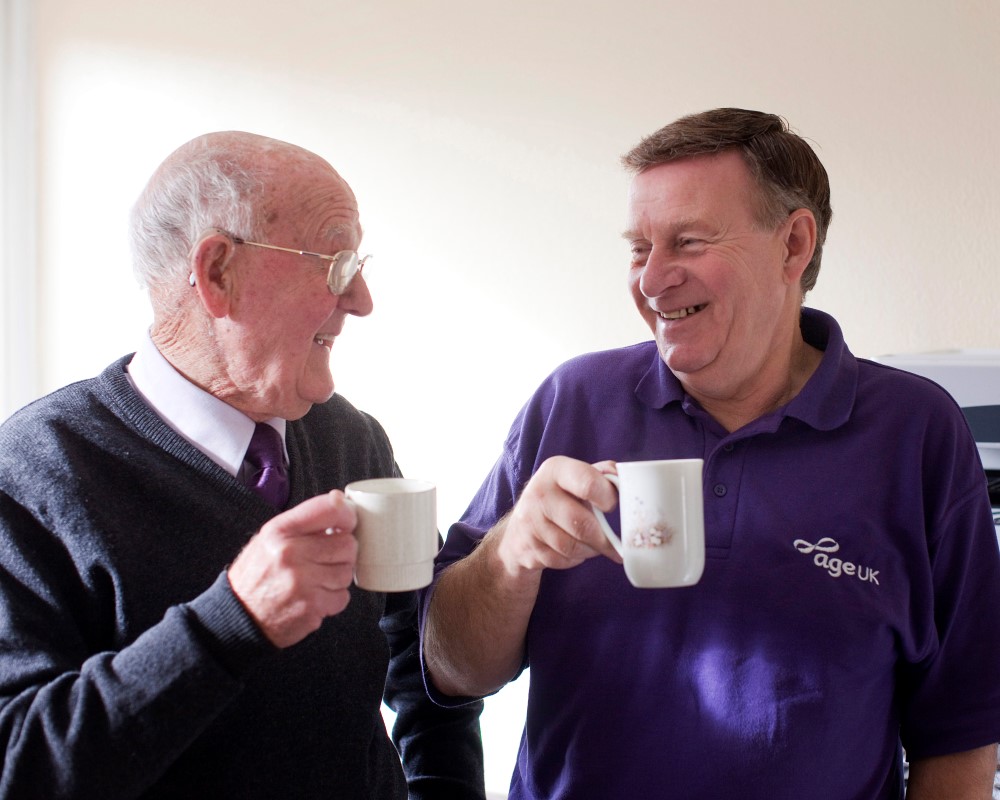 Sometimes it's the smallest of things that can make our day. Here are some ideas for small acts of kindness that could make a difference for an older person.
Offer a helping hand
If greater support is needed why not suggest our home help or warden service. Or maybe you could offer your services to us as a home help and get paid?
Donations
Donations helps us provide much needed services and support for local people.
The Big Knit
Did you know for every hatted Innocent smoothie sold Age UK CAP receives 25p to help and support local older people?
Volunteering
Giving up a little bit of your time could make a difference to an older person. Check the list of places where you could volunteer and join us now!
Spread the warmth to an older neighbour
Why not invite your older neighbour for a cup of tea or coffee and inform them of our services that can help.
Help to Calculate Bills
Have an older relative, neigbour or college who might benefit from extra few pounds? Call our Information and Advice team who can help claim benefits.