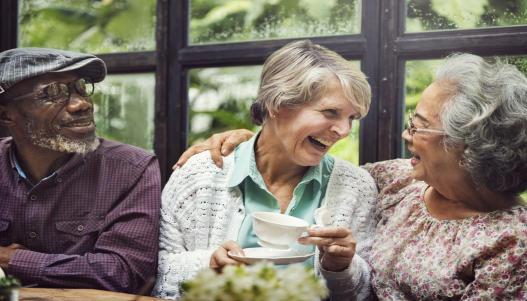 Age UK Cambridgeshire and Peterborough, provide many supportive services, across the county in several different geographical areas. These services all fall into the category of preventative services which support older people and assist them to remain independent and continue living at home. We aim to provide a wide range of flexible, person-centred services to meet the needs of people in later life in a happy and stimulating environment.
We have several Day Clubs at different venues across the county. A hot meal and tea or coffee is provided at some of these clubs.
Games, quizzes, entertainment, speakers and sometimes outings can be a part of our day.
We have 6 Day Clubs in the Cambrigeshire area.
If you would like to volunteer for one of our Day Clubs click here
We also have 11 Friendship Clubs and a Day Club in the Peterborough area.
To contact us for the Cambridgeshire Clubs:
Age UK Helpline: 0300 666 9860
Email dayclubs@ageukcap.org.uk
For the Peterborough Clubs
Telephone: 01733 352 213
Email: mandy.dewdney@ageukcap.org.uk
Details of the Day Clubs are listed below. Click HERE for information on our Friendship Clubs
The Oasis Day Club
The Oasis Community Centre, St Michael's Avenue, Wisbech, PE13 3NR
Wednesdays, Thursdays and Fridays
Lyons Court Day Club
Lyons Court, Chatteris, PE16 6NJ
Mondays
Tuesday Day Club
Boyden Court Day Club
Boyden Court, Elizabeth Terrace, Wisbech, PE13 2AF
Fridays
Ambury Road Day Club
Ambury Road, Huntingdon, PE29 1JE
Wednesdays and Fridays
Cherry Trees Day Club
The Cherry Trees, St Matthews Street, Cambridge, CB1 2LT
Monday, Tuesday and Thursday
Orton Day Care Club
Steve Woolley Court, Benyon Grove, Orton Malborne, Peterborough PE2 5HP
Monday, Wednesday and Friday