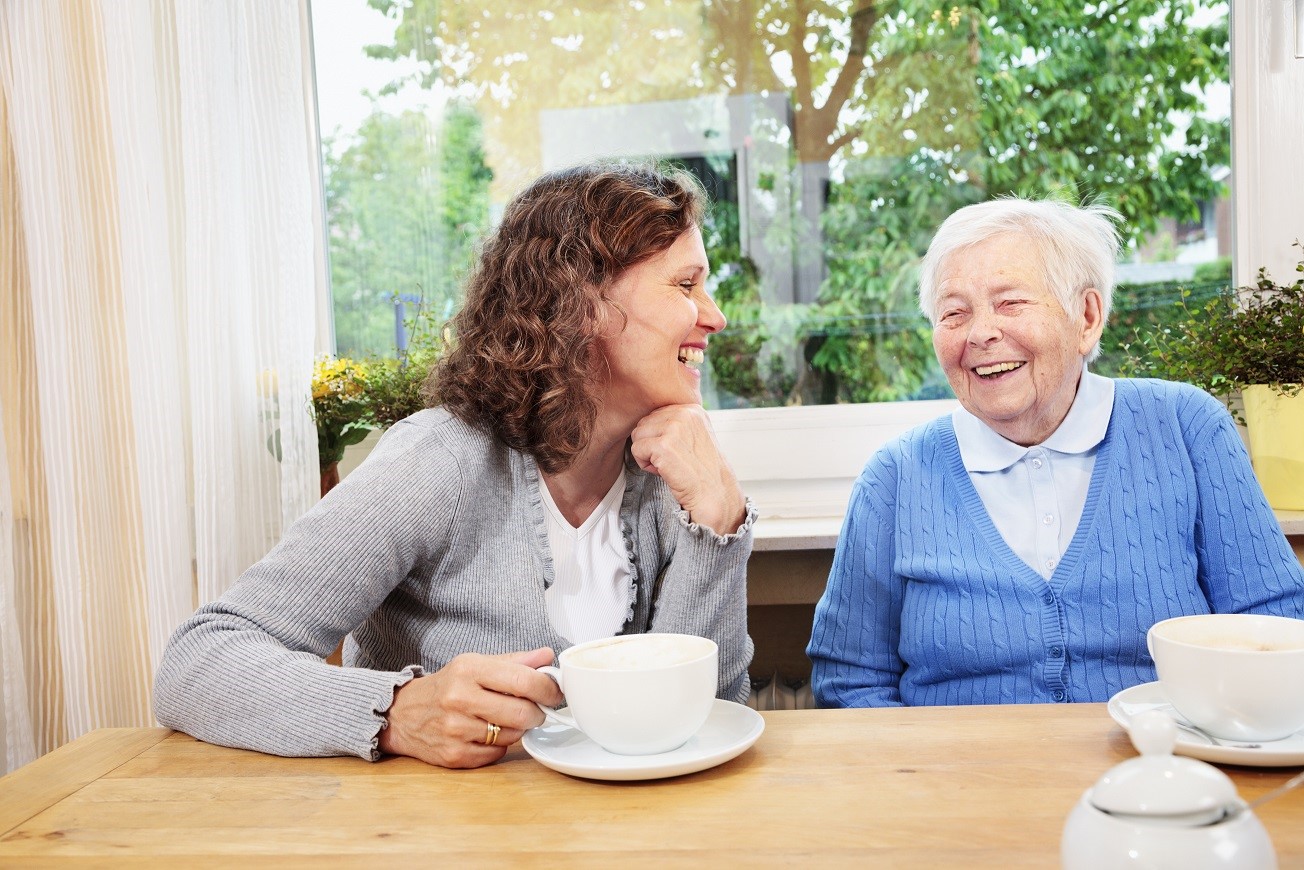 What is Sharing Time?
To tackle the problem of loneliness among older people, Age UK has developed befriending services:
Face-to-face contact, where a Sharing Time volunteer visits an older person in their home.
Telephone contact, where a Sharing Time volunteer will phone an older person.
With both types of contact each older person is assigned a Sharing Time volunteer, who provides friendly conversation and companionship on a regular basis over a long period of time.
Sharing Time provides an older person with a link to the outside world and often acts as a gateway for other services and valuable support.
Why is Sharing Time so important?
Loneliness is a massive issue for people in later life in the UK.
Half of all people aged 75 and over live alone 1 in 10 people aged 65 or over say they are always or often feel lonely – that's just over a million people.
Half of all older people consider the television their main form of company.
As we get older, we are more likely to suffer illness and disability which can prevent us from getting out and about, and people's social networks often shrink due to life-changing events such as retirement and bereavement which can increase the risk of becoming lonely.
At Age UK one of the ways we try to beat loneliness in later life is through our Sharing Time service, where a volunteer visits an older person once a week in their own home.
We can visit you in your own home for one hour per week for company and conversation to help prevent feelings of loneliness, this service is free.
If you or you know of anyone who is over the age of 60 and is lonely and isolated please we would love to hear from you.
Contact 01733 554963 for Peterborough area or 01354 691898 for the rest of Cambridgeshire or email:
If you would like to know more about becoming a volunteer with this scheme please click here for information on how to become a Sharing Time volunteer.