Marion, Dementia Befriender
Marion has been volunteering as a dementia befriender since 2009 and says it has given her many lessons on living her life well.
How long have you been volunteering?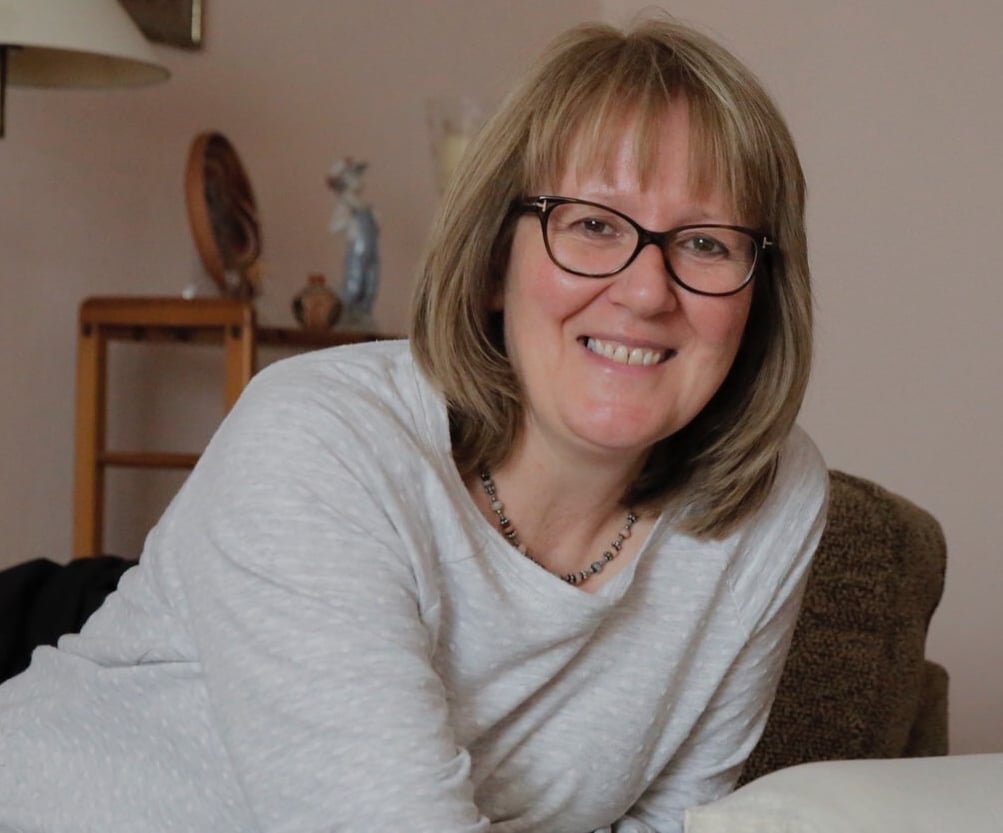 I've been a volunteer volunteering as a Dementia Befriender since 2009.
What does the role involve?
Meeting up with someone who is living with dementia (I have two befrendees) and encouraging them to continue doing the things they enjoy. This might be something like visiting a cafe for coffee and chat (and cake!), a trip to the theatre, discussing local history or life stories, going to the market to shop, lunch out, listening to music, dancing, the list really is endless.
I've known both of my buddies (one of my ladies always introduces me as her buddy and I think it's a perfect description) for a long time and obviously as time passes they have become less able to venture out. A lot of my visits are now spent in quiet companionship, maybe a hand massage, a few cups of tea but still lots of chat and laughter.
What made you want to start volunteering as a befriender?
I found myself with some spare time after switching to part time working and felt the time was right to give some of my time to an organisation I feel is incredibly important to my community.
Are there any challenges?
Sometimes situations arise that I don't have the knowledge or skills to handle but I know that the coordinator is always available to give guidance and step in if required.
What do you do on a day to day basis?
I've always worked in an office environment, until recently I worked on a part time basis for an educational charity. I am now happy to say I'm retired.
What's your favourite thing about volunteering?
I know that I'm needed and valued, not only by Age UK Camden but, more importantly, by the people who use the service. To have someone sound so happy when you call to say you are on the way to see them, to have someone waving to you from their window and welcome you into their home is so rewarding.
How have you used the skills you've learned?
I've learnt to listen, just listen and hear what people are saying. I've always wanted to offer solutions and I now realise that often this isn't helpful.
What other benefits are there, eg have you learned anything surprising?
My buddies have given me so many lessons on living your life well, such as appreciate the small things, smile more, laugh more, worrying isn't going to change anything, and dancing really does lift your mood.
If you'd like to volunteer please call us on 020 7239 0400