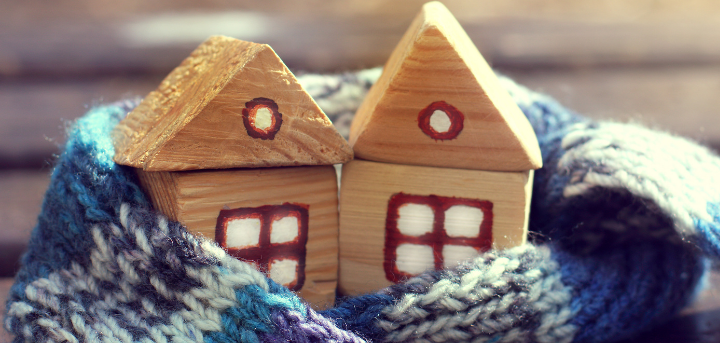 Reduce your bills and keep warm
We know from experience over the years that particularly during the Winter months people experience feeling colder in their homes by draughty rooms and insufficient heating. Also people on low incomes have financial difficulties in keeping up with and paying their energy bills. The feedback we had from residents who received FREE Energy checks last year by our HandyFix service was very good. Residents were happy as they felt warmer in their homes and which helped to reduce their energy bills.
Why it's so important to have the flu jab
We know that people who contract the flu who already have low immune systems can get seriously ill and rushed to hospital. For example the British heart foundation says "Flu can be serious, and each year causes thousands of people to go to hospital and hundreds of deaths.". The NHS also says: "The flu vaccine is a safe and effective vaccine. It's offered every year on the NHS to help protect people at risk of flu and its complications.". Further information can be found here: https://www.ageuk.org.uk/london/projects-campaigns/age-friendly-campaigns/who-can-get-the-free-flu-jab/#:~:text=Flu%20vaccination%20is%20the%20best,an%20older%20or%20disabled%20person
Prevent bad weather from making you ill!
We also know that bad weather can really affect health and well-being, meaning more people have to visit their GP and in some cases the hospital.
Check out the British Heart Foundations 8 wise ways to keep the heat in: https://www.bhf.org.uk/informationsupport/heart-matters-magazine/medical/beat-the-cold/keeping-warm
Help us to help you by spreading the word on other important issues!! Check out how other campaigns led by Age UK national can help to make life better by everyone supporting the issues and spreading the word on what needs to be changed. https://www.ageuk.org.uk/our-impact/campaigning/
Download Our Helpsheet
Download this helpful PDF to print out and give to someone who needs it.
Useful Phone Numbers
Age UK Lambeth HandyFix & Hospital To HomeTeam - To book your free Energy Checks if you are 65 and over or 55 + with a long term health condition. 0333 360 3990 Open 10-4, Monday to Friday, voicemail is on outside of hours
Age UK Lambeth MYCommunity Service - For general help advice 0333 360 3700 Open 9-5, Monday to Friday Voicemail is on outside of hours.
Age UK Lambeth MYcommunity Service - who can do a welfare benefit assessment to see if you are eligible for Pension Credit or another useful benefits
0333 360 3700 - Open 10-4, Monday to Friday, voicemail is on outside of hours
Helpful links to other organisations
The National Health Service (NHS) is the umbrella term for the publicly-funded healthcare systems of the United Kingdom (UK). It explains why its so important to have the Flu VAccine.
https://www.nhs.uk/conditions/vaccinations/flu-influenza-vaccine/
Other Advice Services in Lambeth
https://brixtonadvice.org.uk/benefits/
Age UK National - Help us to help you by spreading the word on other important issues!! Check out how other campaigns can help to make life better by everyone supporting the issues and spreading the word on what needs to be changed. https://www.ageuk.org.uk/our-impact/campaigning/
British Heart Foundation
This charity fund's research each into all heart and circulatory diseases and the things that cause them. Heart diseases. Stroke. Vascular dementia. Diabetes. See their 8 important tips on keeping warm https://www.bhf.org.uk/informationsupport/heart-matters-magazine/medical/beat-the-cold/keeping-warm
gov.uk
This is a United Kingdom public sector information website,which provides a single point of access to government services. For example, see the useful information about Pension Credit, Winter Fuel and Cold Weather Payments
https://www.gov.uk/pension-credit
https://www.gov.uk/winter-fuel-payment/eligibility