Do you have what it takes to take on our Canoe Challenge?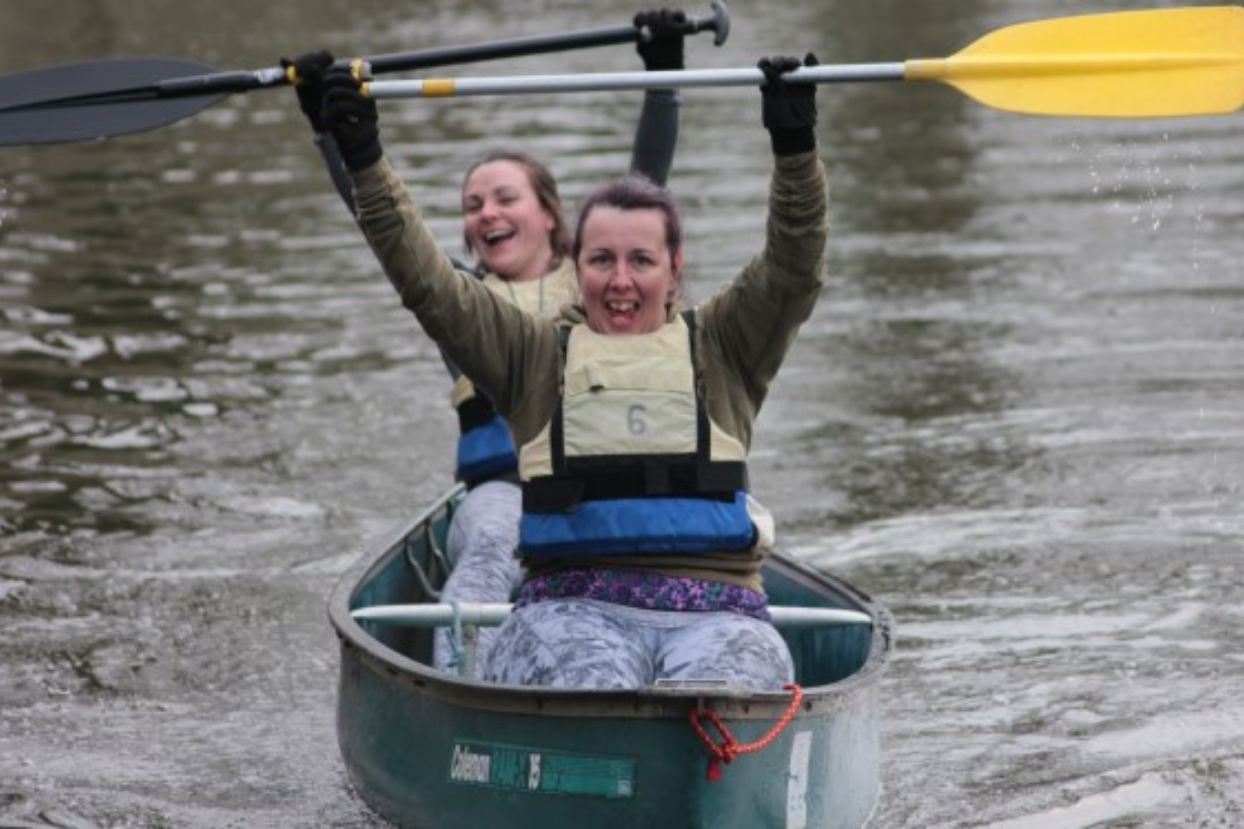 **Challenge now fully booked**
Are you looking for a new challenge? Want to take part in a unique event? Then our Canoe Challenge is ideal!
Returning for the 7th time, our Canoe Challenge is back and bigger than ever.
What is the challenge?
Taking place on the Lancaster canal, starting in Preston, you will canoe (in minimum teams of 2 people) 25 miles to Lancaster, taking in the fantastic scenery as you go. For those who feel 25 miles may be too far, we also have the option of a 12-mile course starting in Garstang.
The 25-mile course can take between 6 and 8 hours to complete, so this certainly is a challenge, but very rewarding once completed.
There are no locks along this stretch of the canal so no need to worry about getting out or going through them.
The Age UK Lancashire team will be at checkpoints along the route offering support and encouragement, ensuring your safety and wellbeing at all times.
When is it?
Saturday 2nd April 2022
Equipment
You will be fully supported on the day and all canoes, buoyancy aids and paddles are provided. We also have a FREE practice session to help you prepare.
A suggested kit list is sent out prior to the challenge, so you will be fully prepared and raring to go.
Teams
You will need to have a minimum of 2 people in your team, or you can enter a team of up to 5 people and split the distance. If you have more than 5 people we would suggest entering 2 teams.
No entry fee
There is NO ENTRY FEE and all we ask is you raise a minimum of £150 per person.
We will help set you up with a fundraising page, provide sponsorship forms and can give you tips on how to achieve your target, so you are fully supported to help achieve your target.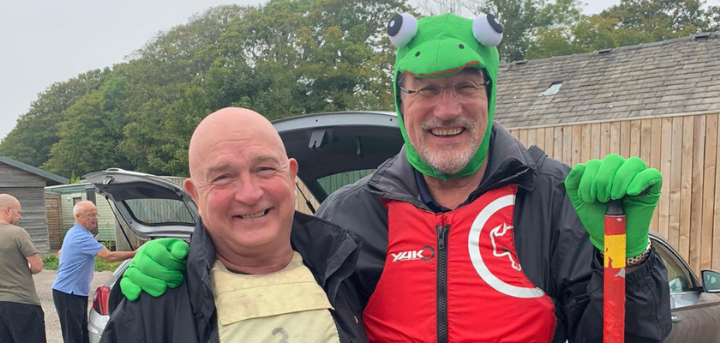 The course
Starting point: Lancaster Canal: Starting at Hand & Dagger Pub, Salwick, Preston (25-mile course)
Bridge House Marina, Garstang (12-mile course)
Finishing point: Waterwitch Pub, Lancaster
Practice session
We provide a FREE practice session, that all participants must attend, so we can ensure you are capable of taking on the challenge and help/teach you. This session is really helpful, even if you have canoed before, as it gives you the opportunity to get a feel for the challenge and saves vital time on challenge day.
The practice day is on Saturday 12th March 2022 at Plox Brow in Tarleton.
You can book your preferred time slot on the registration form below.
Full details of the practice day are provided once you have registered for the challenge.
How do I sign up? - **All places now taken**
Once you have found a teammate/s, simply complete the registration form below and email it to fundraising@ageuklancs.org.uk
So, whether you are looking for a personal challenge with friends and family, or have colleagues who want to get involved, please sign up as soon as possible. Spaces are limited and allocated on a first-come basis, so don't delay and sign up today!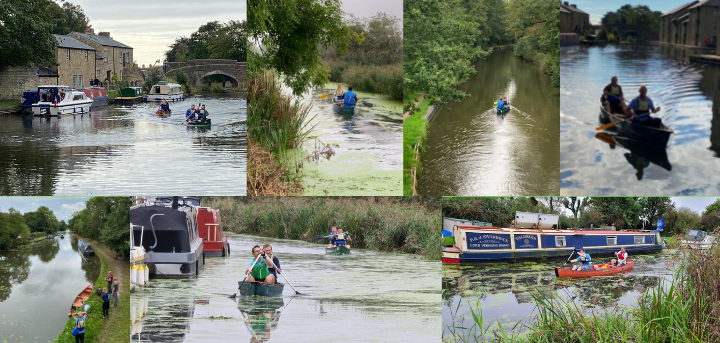 Got any questions? See our FAQ below for any queries.
How many people can be in a team?
A minimum of two people per team is required, but you can have more people in a team and swap over at checkpoints.
Where will the event run?
On the Lancaster canal starting in Preston and finishing in Lancaster.
Will I have to bring my own equipment?
We supply canoes, paddles and life jackets. We will provide a suggested kit list for you prior to the event.
Do I have to prepare for the event beforehand?
We will be putting on a free practice session before the event in Tarleton and recommend preparation and training in the weeks leading up to the challenge.
Will there be support provided for me on the day?
Our Age UK Lancashire support crew will be available through the day who will be stationed at scheduled checkpoints to assist you with any issues, encourage you and monitor your progress.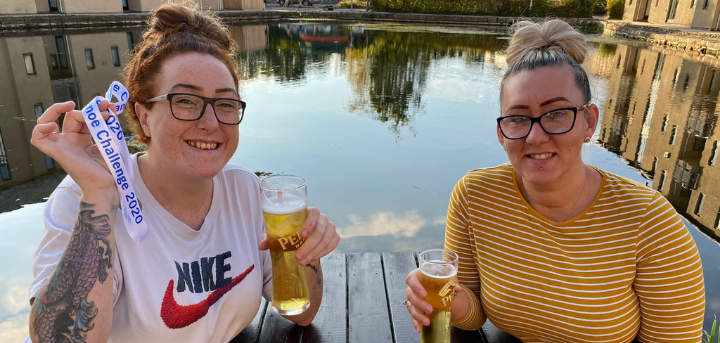 Canoe Challenge 2022 Registration Form
Places issues on a first come basis, so book now to avoid disappointment