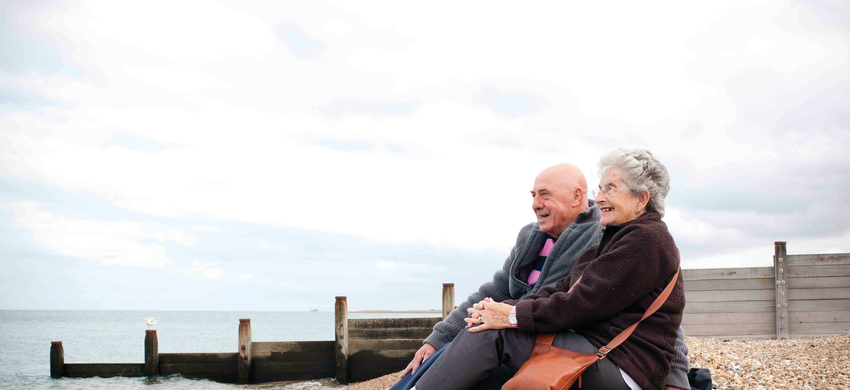 Legacies are gifts of money, assets or personal possessions left in a Will by supporters.
Everyone who leaves a gift to Age UK Lancashire is playing a part in our future. Your legacy doesn't have to be large to make a difference.
Legacy income is essential to our work and is a major source of our fundraising. They help secure the future of Age UK Lancashire allowing us to better plan ahead. We are then able to ensure that our users, their families and carers continue to receive the highest standards of care and services. Every bequest, at any level, makes a valuable contribution to the organisation.
Your legacy could:
Help us continue visiting the ever increasing number of housebound older people who might otherwise be friendless and alone.
Help us offer many social and leisure activities including lunch clubs and computer classes.
Help us to continue our Information & Advice service, providing people with access to unclaimed benefits and funding towards social care.
Help us carry on our campaigning work on issues such as health, housing, pensions and age discrimination.
How to leave a gift in your will
Having a will and keeping it up-to-date helps ensure that your wishes can be respected and your property and assets benefit people and causes you really care about. We would always recommend that you speak to a qualified professional such as a solicitor, when making or amending your will.
Your solicitor will be able to advise you on the required wording to carry out your wishes. If you wish to leave a gift to Age UK Lancashire in your will, all you need is our charity details:
Age UK Lancashire
Registered address: Wellbeing Centre, Moorgate, Ormskirk, L39 4RY
Registered charity number: 1142294
I haven't written my will yet, how important is it that I write one and how complicated is it?
Writing a will is a crucial way to ensure that your wishes are carried out after your death. It needn't be a complicated process and it means your loved ones can carry out your wishes easily and take away any stress at a difficult time.
How do I arrange to make my will?
Age UK Lancashire host half price Will Writing Days around the county with approved solicitors to help you every step of the way. The fee payable for the basic will is donated in full back to our charity too. To book an appointment or find out more please contact us.
If you already have a solicitor, then contact them to discuss making a will.
I'm not sure what to leave as a gift. What are the different types?
You can choose to leave a residuary gift (a share of your estate after taxes and debts have been paid), a pecuniary gift (a fixed sum of money) or a specific gift (a gift of property, a specific possession such as a painting or stocks and shares). Whatever the value of your gift, it will go a long way to help someone who needs us.
How can I take care of my family and leave a gift to Age UK Lancashire?
We understand that you want to take care of your loved ones first. But after providing for your family and friends, even a small percentage of what is left can make a real difference to the people who will need us years from now.
Are there any tax benefits to leaving a gift in my will?
Leaving a part or your entire estate to charity can reduce, and in some situations, eliminate the Inheritance Tax liability. If you leave something to charity in your will, then it won't count towards the total taxable value of your estate.
I already have a Will, can I make a change to it?
If you already have a will and you want to include a gift to Age UK Lancashire in it, there may not be need to rewrite it. You can ask a qualified professional such as a solicitor to add an amendment (called a codicil). As a general rule, if the change you wish to make is quite small or simple, you can use a codicil, and if the change is more significant or complex you should make a new will.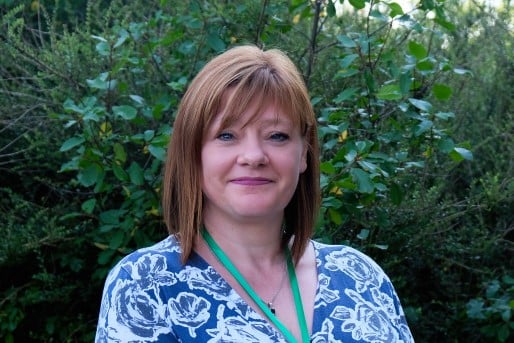 "For many people, it is important to them that upon their death, their estate is distributed to the family, close friends and charitable causes that they support. Thank you for considering leaving Age UK Lancashire a legacy in your will. To even consider doing so is generous and kind and I want to tell you that we really do appreciate it.
Should you decide to leave us a legacy, I want to offer you my gratitude and personal reassurance that your gift will be used wisely and that older people across Lancashire will benefit from your generosity.
Your support really will help us in our mission of being Passionate about Later Life."
Teri Stephenson
CEO
Les & Audrey - Their legacy lives on
A beautiful story of how we helped Husband and Wife through their later life, and how they thanked us at the end.
Contact us to find out more
If you are interested in leaving a gift in your will and want more information, please feel free to contact us and we would be happy to talk to you further.
Age UK Lancashire Wellbeing Centre, Moorgate, Ormskirk, L39 4RY
Registered charity number: 1142294