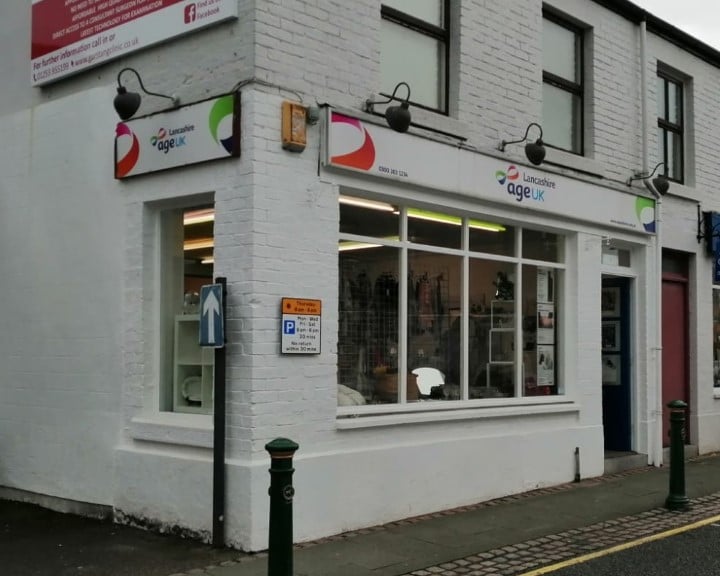 Address
16 High Street
Garstang
PR3 1FA
Contact details
Telephone: 01995 606075
Description
Our shops are crucial to the work of our organisation. They help us raise much-needed cash which we can use to provide services which are not funded by other agencies. They are also a great place to find good quality clothes, books and other items and very reasonable prices and also provide information on a range of issues relevant to older people.
Our shops operate to a high standard with fully trained staff and volunteers, and rely on donations of goods to sell. Anyone interested in donating items to be sold can drop things in to their local shop.
Monday to Saturday, 10.00am - 4.00pm
Donations
We really appreciate your support in providing stock for us to sell. If you're having a clear out and have some items to give away, please make sure that they are clean, without holes or rips. You can drop any donations off to our store directly during our opening times, or to our offices. If you leave items on the doorstep after closing we can't guarantee we will get them as they may be cleared away by street cleaners
Interested in Volunteering?