Companionship and support in a community setting can help make your later life more enjoyable. Alongside this, the opportunity to enjoy a range of activities, excursions and visiting entertainers keeps you connected to your local community.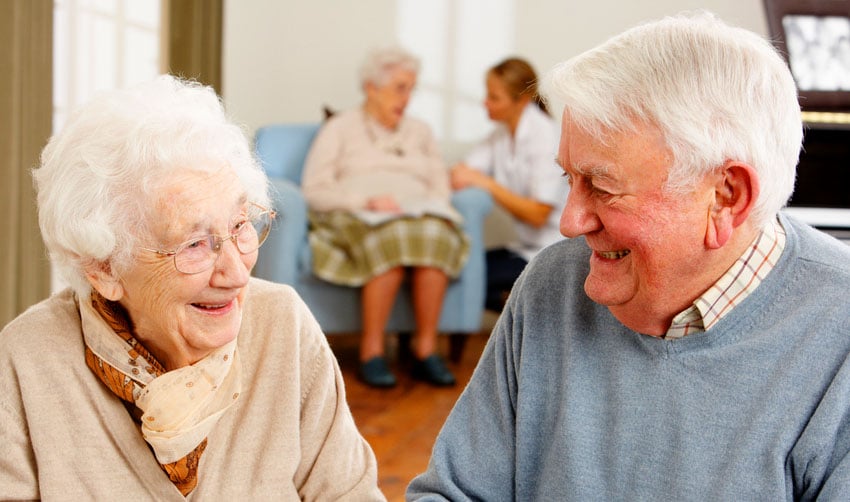 Our day care groups support people with a wide range of abilities and disabilities including physical disability, reduced mobility, mental health needs and learning disabilities. We provide a hot lunch and usually arrange transport in wheelchair accessible minibuses
Why join a day care group?
There are many reasons why our clients join one of our day care groups. We find that the main reasons are to:
Maintain your independence
Socialise with other local people
Give carers a break with the peace of mind that they are being well looked after
Have a few hours away from home
Participate in group activities and get out into the community for a lunch out or trips to local attractions
Recover and rehabilitate, giving short term support after a hospital stay or bereavement
Enjoy a hot meal prepared for them
Where are day care groups available?
Groups are available in Birstall, Braunstone, Coalville, Earl Shilton, Leicester City, Loughborough, Melton Mowbray, Moira, Mountsorrel, Oakham, Rearsby and Uppingham.
Can I have a free trial day?
If you would like to visit a group to see first-hand the kind of things you'd be doing if you joined us and to meet our local team, just contact our Care Services Team who can arrange a free taster day for you. If you'd like to bring someone with you, a friend, relative or carer, just let us know.
You can contact the care services team on
0116 222 0558 or enquiries@ageukleics.org.uk
Are day care groups free of charge?
No. You can join on a self-funding arrangement, which means we would invoice you directly.
If you have a personal budget from the local authority, as a result of a care needs assessment, you should tell your social services contact that you would like to attend a day care group. Payment would then be made from your personal budget.
How do I join a day care group?
Joining one of our groups is straightforward.
If you have a personal budget as a result of a needs assessment, you should tell your social services contact that you'd like to join one of our groups.
If you would like to join on a self-funding arrangement you should call our care services team on 0116 222 0558.
One of our Care Services team will then visit you at home to discuss your needs, which may include help with transport, specific dietary needs, medication prompting or a request for specific activities. We then arrange your first visit and introduce you to the team of DBS checked staff and volunteers who run the centre.
Pamela's Story
Pamela Trantom has been coming to the Sunshine day care centre in Leicester for 18 months and loves the opportunity to spend a day with other local people.
92 year old Pamela can no longer get out and about on her own since having an operation on her leg. When she came home from hospital, Age UK Leicester Shire & Rutland helped her to establish a routine to get her back on her feet but could see that she would quickly become isolated at home alone. Whilst Pamela didn't initially think that she needed care, it became apparent to her that some support would be helpful at home and that having a day or two out each week would ensure that she didn't become isolated. Pamela sums this up nicely: "I am quite happy in my own company but it's not enough. Living alone can be quite lonely. If I didn't come here, I would be sitting just in front of the television and you need more than that. You need to be with other people and to talk to them otherwise you are too enclosed in your own surroundings. You meet so many people here and chat to them about so many interesting things that it opens the world to you."
The Sunshine centre on Humberstone Gate in the City is one of 25 locations across Leicester, Leicestershire and Rutland in which the charity runs day care groups. Some groups are specifically tailored to supporting the needs of those with dementia or older adults with learning disabilities, but most are groups of people with a range of support needs which vary from simply needing a little help moving around, like Pamela, to being dependent on a wheelchair. Day care groups adapt the care and support they provide to meet each individual's needs with the emphasis on maintaining, and if possible increasing, their independence. The ethos is very much to enhance and extend the person's ability to live independently in their own home through a service which introduces new social interaction and a place to make friends, access to the local community at the day care venue and on outings, all supported by staff who can offer care at the level required.
Pamela is very appreciative and complimentary of the staff who look after her at Sunshine: "The carers are wonderful. It's like the life of royalty because they look after us, get our meals, get us what we need and take us out on coach trips to see different places. They bring you here in a bus and you get to see a bit of Leicester. I miss that because I no longer drive."
Further Information
Our Day Care Leaflet provides more information on this service.