Earl Shilton Centre has provided a welcoming environment for older people for many years. Located on Kings Walk, with plenty of parking close by, the centre has lots to offer.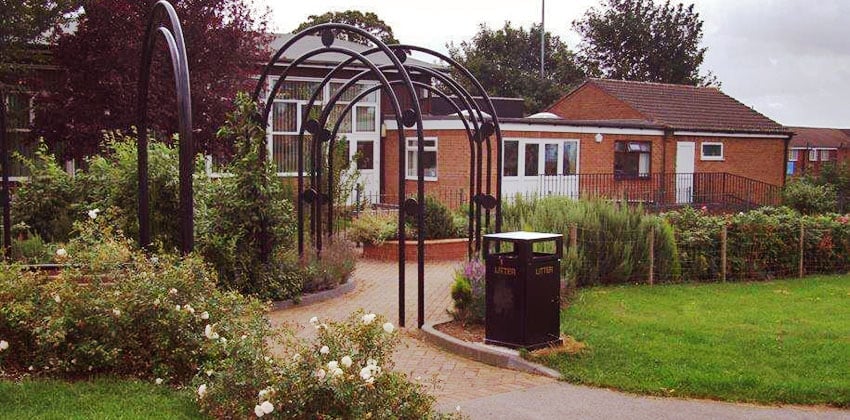 All of our resource centres offer a range of activities, services, support and facilities which respond to the needs of local older people. They are open to the public and free for you to visit. We are always looking to increase the activities on offer and welcome your ideas for what you would like to get involved with at Earl Shilton Centre either as a client or a tutor.
What is a community resource centre?
Community resource centres offer a space which is geared (but not limited) to the over 50's. The centres each have facilities, services and activities which meet the needs of the local area. Each one has carer-supported day care in a separate, private area alongside community areas which offer classes, activities and lunch clubs or a restaurant.
The centres are accessible, welcoming, safe and offer a place for older people to meet, eat, learn, get active and socialise.
What activities are available at Earl Shilton Centre?
We have a range of exercise classes across the week which offer something for everyone who would like to get fitter.
Line Dancing
Tai Chi
Zumba
Walking for Health
Mature Movers gentle exercise
Gentle exercise group
We also have a weekly coffee morning and a short mat bowls group (membership required) which brings a more social aspect to getting active. Weight Watchers also meets at the centre each week on a Monday evening.
If arts and crafts appeal to you, please come along to one of our popular groups:
Barwell Crafters (Tuesdays)
Painting & needlecraft workshop (Wednesdays)
For those looking to learn new skills or hobbies, we have a free, weekly computer drop-in.
Our regular social events are the Friendship Club, which offers speakers, entertainment, outings and new friendships, the Friday coffee morning and the daily (weekdays) lunch club that serves food Monday, Tuesday, Wednesday and Friday from 12pm - 1.15pm.
Most of our classes and activities are run by external tutors and whilst there is a charge for participants, it is minimal. If you are a tutor looking for a venue in Earl Shilton to run your activity, please get in touch with us.
What events are happening at Earl Shilton Centre?
The centre arranges various events throughout the calendar year highlights being the Christmas fair, fashion shows, quiz nights and afternoon teas.
Please check the notice-board in the centre for dates and times of upcoming events.
Social activities
Social events are so important for older people to keep them in contact with the local community and with friends, old and new.
Daytime social activities are held weekly on Wednesdays (the Friendship Club) and Fridays (our coffee morning) but we also have a lunch club, Monday, Tuesday, Wednesday and Friday where you can enjoy a freshly cooked two-course meal for just £5.50. We hold occasional one-off day time events, open to all and often free of charge.
Daily lunch club
As food often tastes better when cooked for you and it's always a treat to be waited on, why not come along to our Lunch club serving freshly cooked meals Monday, Tuesday, Wednesday and Friday 12pm - 1.15pm, a two course meal with a cip of tea or coffee to follow. You can meet and dine with friends, or come along and make new friends. We do ask you to book by visiting or telephoning our reception before 11am on the day a lunch is required.
Day Care
Earl Shilton Centre hosts day care groups which provide carer-supported day care for older people who are experiencing physical frailty or mental health issues, living with dementia or learning disabilities. For more information about this service and how to access it, please visit our day care page.
When is Earl Shilton Centre open?
The centre is open on weekdays from 8.30am to 5pm (Monday to Thursday) and 8.30am to 4.30pm (Fridays) and you are welcome to visit us during those hours to have a look around and see what we have to offer. Some of our activities run outside of these hours and the centre is open just for those attending the activity (for example, Weight Watchers, line dancing and evening social events).
Is it free to visit Earl Shilton Centre?
Yes. The centre is open to the public and is free to enter. If you wish to participate in activities, classes or services there will be a charge for this.
Where is Earl Shilton Centre and how do I make contact?
Earl Shilton Centre is situated on Kings Walk where it overlooks Wood Street Park. You can contact us by telephone or email – or just pop in and our reception will be able to help you.
Earl Shilton Centre
Kings Walk
Earl Shilton
LE9 7NL
Telephone: 01455 847666/844520
Email: earlshilton@ageukleics.org.uk
Can I hire a room at Earl Shilton Centre?
Yes. Room hire can be arranged through the Centre Manager, John Hurst, a very reasonable rates. We have a range of room sizes from the main hall (suitable for conferences, larger meetings and larger group classes) down to smaller meeting rooms for 12 - 15 people. Please contact John on 01455 847666 or john.hurst@ageukleics.org.uk