How Does My Money Help Older People?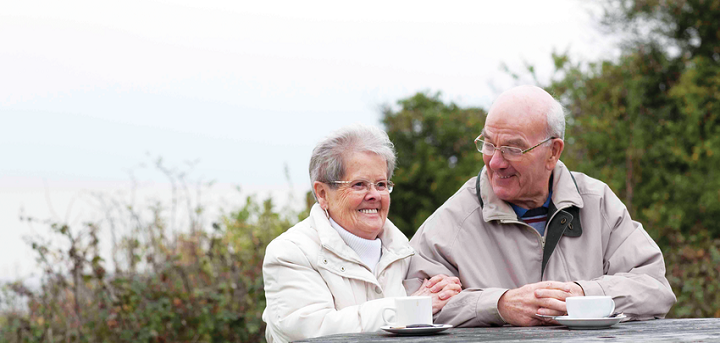 Age UK London is the regional charity for older people, working with local borough Age UKs across the capital.With 2.2 million people aged 50+ in London, Age UK London works on London-wide campaigns and projects that improve the quality of life and enhance the status and influence of older Londoners.
We work with regional bodies such as the Mayor of London's Office, the Greater London Authority, and Transport for London to ensure that older people's issues are kept at the front of decision-maker's minds.
We run regional campaigns on issues such as the Mayor of London's priorities, digital inclusion, information provision, the private rented sector, and ageism in the workplace.
We also manage regional projects, ultimately benefitting tens of thousands of older people by: helping private sector tenants; helping older people who want to get online; and working with over 500 older people's organisations.
Your gift will help us continue our vital work making London a great place to grow older.
Find out more about Age UK London's Campaigns and Projects.
Read our latest Impact Report, detailing the work we did in the last year and demonstarting the impact that has had on older people in London.
Age UK London's work includes:
We promote and represent the views of older Londoners
Everything we do is based on expert knowledge and real experience

We engage with politicians and decision-makers, as well as wide number of voluntary, statutory and private organisations

We identify and give voice to issues that affect older people via research, forums and Age UK partners

We reach out to the 2.2 million older people living in London
We campaign on real issues that make a difference to older people
We campaign against cuts to older people's services

We fight for the right to 'heat and eat'

We campaign for better London transport and to protect the Freedom Pass

We campaign to end the scandal of malnutrition for older people in hospital

We promote healthy ageing, independent living and better community engagement
We work with older people's organisations across London to enhance services
We take a lead role in delivering programmes with local Age UKs across London

We promote and disseminate new ways of working

We provide wide-ranging guidance and support

We engage the skills of volunteers in all areas of our work