Dementia Action Week update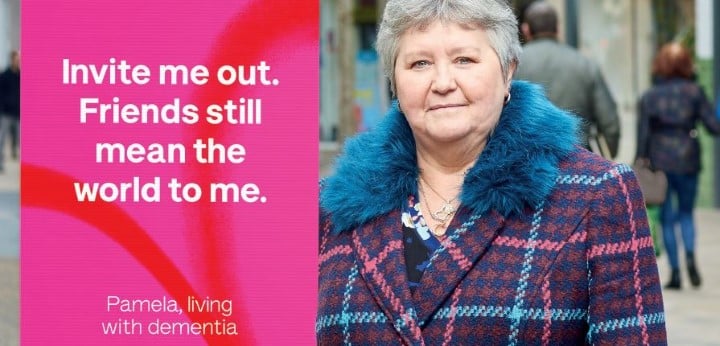 Published on 04 May 2018 03:20 PM
Dementia Action Week took place on 21-27 May 2018 and we asked everyone to take actions big and small to improve the lives of people affected by dementia.
In the UK, one person develops dementia every three minutes. Yet too many people living with dementia face the condition alone and excluded from society.
We ran several events during Dementia Action Week to highlight the work we do in North Tyneside for those who care for and those living with dementia.
Peer Group Monday 21st
North Shields Sing along Memories Monday 21st
Wallsend Time Travellers Tuesday 22nd
Meet at the Museum Wednesday 23rd
Memory Café Olives at the Station Wednesday 23rd
University of Stirling Providing Practical Tips for Carers Age UK Training Suite, Whitley Bay Wednesday 23rd (10:30-15:00) Free Event Download leaflet
Holistic Therapy Fair at Cedar Grove Wellbeing Centre, Wallsend Friday May 25th . This was a great success and everyone got the chance to try reiki, access bars, aromatherapy, massage, yoga and mindfulness. Everyone agreed it was a lovely, relaxing way to start the Bank Holiday weekend, including our Admiral Nurses.
Our Admiral Nurses were at Wallsend Forum Shopping Centre May 22nd and Killingworth Shopping Centre May 24th to discuss our services and how we support our customers (picture below).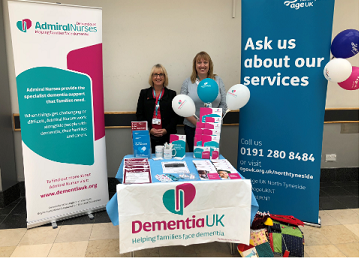 If you or a family member or friend would like advice or information about our speciality dementia services please contact our Customer Coordination Team Tel 0191 2808484 Option 1
Take a look at some of our services here Dementia Services


Read our updates on Twitter (you don't need a login to do this) Go to Twitter
Read our updates on Facebook (you don't need a login to do this either) Go to Facebook
See our postings on Instagram (you don't need a login to do this either) Go to Instagram
If you do have logins for the social media websites you can easily share our updates with your friends via the links below.