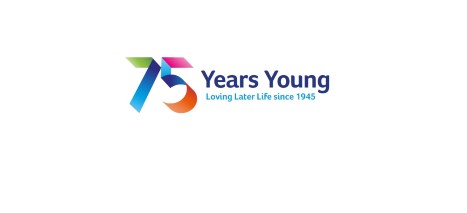 This year is our 75th birthday. For 75 years, we've been making Norwich a better city to grow old. And we've helped a lot of people in that time. But age is just a number and we're hungrier than ever to make a difference.
The need is grave: loneliness is at epidemic levels, awareness of dementia and welfare rights is low and poverty can be deadly. Far too many live without the help they are entitled to or know where to turn.
But we're 75 years young and we're ready to make Norwich an age friendly city. We will create positive change with energy and drive.
We're 75 years young because we want to get people of all ages involved – you don't have to be older to care.
We're 75 years young because we want to help people aged 50+ live fulfilling, positive lives. Retirement, a diagnosis or a milestone birthday aren't ends – they are beginnings.
And we're 75 years young because we're always looking forward… so let's raise £75,000 in our birthday year to make change happen.
Here's to the next 75 years!
Years Young Loving Later Life since 1945
Fundraise events
To find out more about any of our fundraising events below, or to discuss your own ideas, please contact the Fundraising Coordinator. We will support you all the way with tips, fundraising materials and sponsorship forms.