Age UK Norwich is dedicated to making later life the best it can be; working to improve the quality of life for older people in Norwich. Volunteers make a real difference.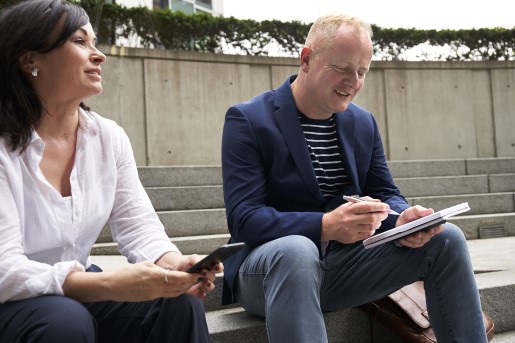 Why volunteer?
Volunteering is good for you. It makes you feel good. And if you feel good, you pass on your positive energy to those you are helping. Volunteering with Age UK Norwich gives you the chance to:
learn new skills and enhance your CV

share your knowledge

stay active and involved

have fun

socialise and make new friends

be part of a great team

meet people who are older and wiser!

above all, make a difference to people's lives and your community
Who can volunteer?
Almost anyone can be a volunteer. We have a wide range of roles which suit different people and different skills.
How much time do I need to give?
No matter what your time commitment, interest or skills, we will have a project which would benefit from your support. Volunteering is a great way to learn new skills, stay active and make friends!
We frequently advertise new volunteer opportunities so please check out this page on a regular basis. If you would like to discuss volunteering with Age UK Norwich, please get in touch with Nicolette Neile, Volunteer Coordinator by email: nicolette.neile@ageuknorwich.org.uk or email: volunteering@ageuknorwich.org.uk or tel: 01603 397784
Telephone Befriender Volunteer
We are looking for volunteers to provide informal, social support to an isolated older person.
Dance to Health Volunteer
We are looking for friendly and approachable people to help us with our pioneering fall prevention group, Dance to Health.
Ten-pin Bowling Volunteer
We're looking for a volunteer to help with our ten-pin bowling group which takes place at The Bowling House on Dereham Road.
Day Care Centre Support Volunteer
We are looking for friendly, compassionate volunteers with good interpersonal and communication skills to help support our team of carers in providing a comfortable, welcoming and friendly environment for all our visitors at the Marion Day Care Centre.
Dance to Health Volunteer Secretary
In 2019, Age UK Norwich partnered with Aesop, a social enterprise and charity, to support three Dance to Health Groups in Norwich. Dance to Health is a pioneering dance and exercise programme for older people. We now seek a Secretary to complete the committee to help the committee to ensure that they have everything they need to run the classes.
Marion Centre Gardening Volunteer
Can you help? Gardener/s required to help with maintenance of an established garden at Marion, a respite day service for primarily people living with a dementia diagnosis.
All About You
We're looking for volunteers to help with our 'All About You' project, a 3-year partnership project with Cotman Housing and Age UK Norwich which provides much needed respite for adult carers of people over the age of 50 by helping them to take part in physical activity, safe in the knowledge that their loved one is being supported throughout.
Fundraising Event volunteers
Fundraising event volunteers are needed to assist the Fundraising Manager with setting up and planning events, working in the Age UK Norwich office and attending events as required within the city of Norwich.
Activity Befriender
Can you be the spark to re-ignite an older person's' later life? Strong communities look after their own. We need volunteers to support older people in the city to re-connect and introduce positive changes to make the most out of later life.
What else you can do to support us
Fundraising for Age UK Norwich is a great way to have fun and make new friends and help make a difference to the lives of older people in Norwich.

Could you talk to your colleagues or your employer about how you can support us? We have lots of ideas for how organisations can get involved, including sponsoring an event, making us Charity of the Year, or donating equipment.