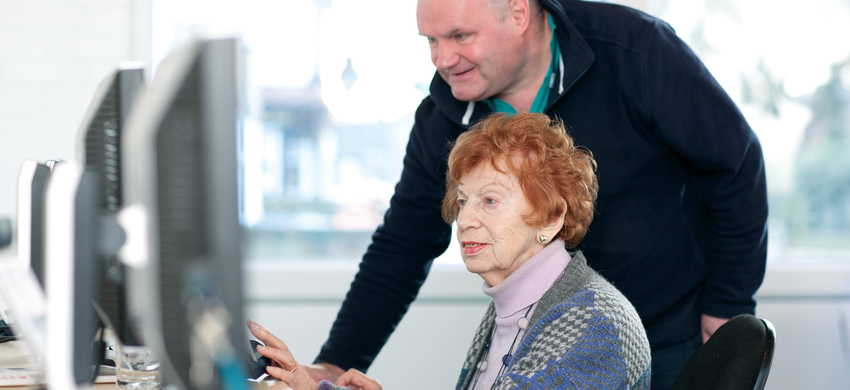 Age UK Norwich is dedicated to making later life the best it can be; working to improve the quality of life for older people in Norwich.
Volunteers make a real difference.
Why volunteer?
Volunteering is good for you. It makes you feel good. And if you feel good, you pass on your positive energy to those you are helping. Volunteering with Age UK Norwich gives you the chance to:
learn new skills and enhance your CV

share your knowledge

stay active and involved

have fun

socialise and make new friends

be part of a great team

meet people who are older and wiser!

above all, make a difference to people's lives and your community
Who can volunteer?
Almost anyone can be a volunteer. We have a wide range of roles which suit different people and different skills.
How much time do I need to give?
No matter what your time commitment, interest or skills, we will have a project which would benefit from your support. Volunteering is a great way to learn new skills, stay active and make friends!
We frequently advertise new volunteer opportunities so please check out this page on a regular basis. If you would like to discuss volunteering with Age UK Norwich, please get in touch with Nicolette Neile, Volunteer Coordinator by email: nicolette.neile@ageuknorwich.org.uk or email: volunteering@ageuknorwich.org.uk or tel: 01603 397784
What else you can do to support us
Take part in a fundraiser

Fundraising for Age UK Norwich is a great way to have fun and make new friends and help make a difference to the lives of older people in Norwich.

Get your colleagues involved

Could you talk to your colleagues or your employer about how you can support us? We have lots of ideas for how organisations can get involved, including sponsoring an event, making us Charity of the Year, or donating equipment.