Marion – Community Carers Support and Day Care
At Marion Community Carers Support and Day Care, we are helping more older people get the care they need whilst continuing to live in their own home.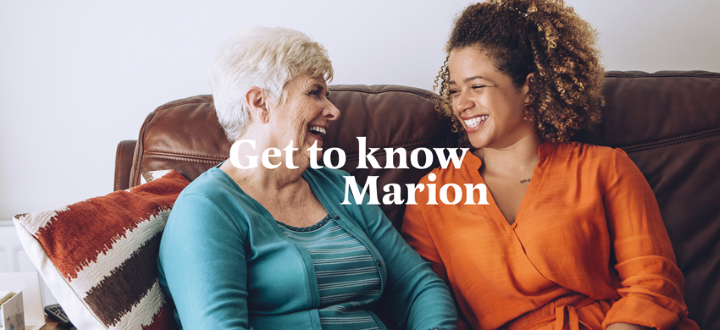 Marion is looking to the future and we are offering a flexible range of services to help families maintain their well-being, to support people coping with health conditions or changes that events such as health issues can impact. We are offering both sessions at the centre as well as community based transitions for families and their loved ones.
You might already know about Marion as a day centre – but now we also provide new services in people's homes, including:
After a diagnosis or change in treatment, extra support to help older people recover following an illness, fall or return from hospital.
Activities for physical and mental health, giving carers some time alone.
Working with carers and families to adjust to care and home environments.
Welfare visits to monitor the health of older people who live alone.
Helping older people and carers connect to local activities in their local community.
Call us today on 01603 667944
To find out how the Marion team can help you and your family deal with problems or issues that affect the care or safety of an older person. If we can't do it ourselves we'll help sort it out.
Say hello to Marion
Get to know Marion Community Carers Support
" My mother talks about the things she has done and people she has talked to at Marion. She is looking so much happier."
An Exciting Future for Dementia Education at the University of East Anglia
A practical guide to living with dementia in Norfolk
Dementia Friendly Norfolk Guide
Further support
Age UK Norwich offers free, independent information and advice to help you or a loved one get all the support you need for later life.

If it's difficult to do the things you used to, we can help you understand the different ways you can make life a little easier. There are lots of options that will help you look after yourself or a loved one.