Day Care and Dementia Centre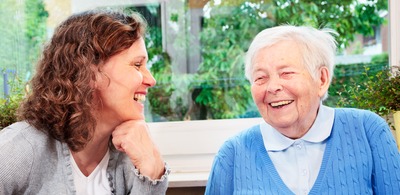 Marion Road Day Centre offers day care in a friendly, relaxed environment. We treat everyone as an individual and look after their needs. We particularly welcome people living with dementia.
We make sure that every day at Marion Road is one to look forward to. You can take part in activities or simply enjoy the day as you choose.
You are welcome to come for a free taster day, meet the team and find out if Marion Road is right for you.
We encourage everyone to take part in the activities on offer, but no one has to if they don't want to. We never leave anyone by themselves or feeling left out.
What is dementia?
Dementia is a group of symptoms that occur when the brain is affected by specific diseases or conditions. Some of these symptoms can include memory loss, mood changes and confusion. Often family members and carers notice signs or changes in behaviour that could indicate dementia.
What to look out for:
withdrawing from social situations
taking much longer to think about simple tasks or to respond to conversations
forgetting familiar journeys or seeming not to recognise a familiar environment
Talking about your concerns is the first step and we can support you.
Contact us If you would like more information on our services and how we can help, please get in touch with the manager Alison Bessey.
Call 01603 667944
Email MRDC.admin@ageuknorwich.org.uk
Visit us at: Marion Road Day Centre, Marion Road, Norwich, NR1 4BN Open Mon-Fri 09.00-15.30
Other information you may find helpful
Related pages on our website
Related pages on our website