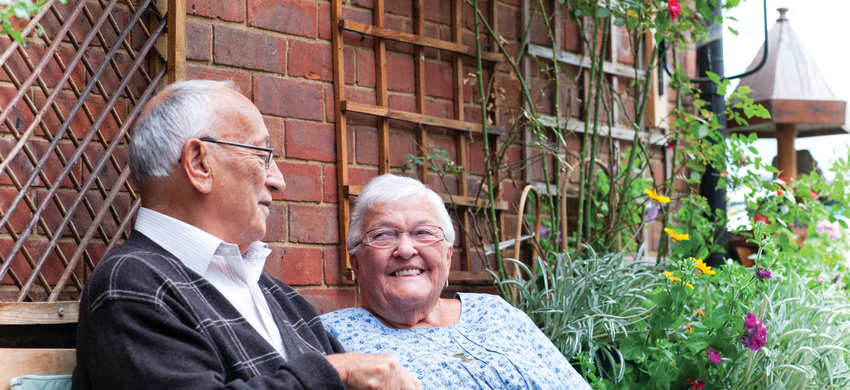 At Marion Day Care and Dementia Centre, Age UK Norwich are helping more older people get the care they need whilst continuing to live in their own home.
Call us today on 01603 667944
to arrange a visit.  Download our leaflet and find out what a typical day at Marion looks like.
Service Update
At Marion Day Care
Spending time with Marion

Marion is a place to meet new friends in safe, caring and fun surroundings. Whatever your loved one's hobbies and interests, they're sure to find activities they can enjoy – all carefully chosen to build older people's confidence, cognition and reminiscence.

Activities for all

In the comfortable setting and beautiful gardens of the centre, older people can enjoy visits from young people and animals, arts and crafts, gardening, music, poetry, word games and sharing memories. Most activities are on a weekly or fortnightly schedule.
Marion menu
Our nutritious rotating menu includes cottage pie, roast chicken and jacket potato, plus dessert.
" My mother talks about the things she has done and people she has talked to at Marion. She is looking so much happier."
Say hello to Marion
Get to know Marion. Day Care and Dementia Centre
A practical guide to living with dementia in Norfolk
Dementia Friendly Norfolk Guide
Further support
Age UK Norwich offers free, independent information and advice to help you or a loved one get all the support you need for later life.

If it's difficult to do the things you used to, we can help you understand the different ways you can make life a little easier. There are lots of options that will help you look after yourself or a loved one.