Please note:
Group activities
Due to changing COVID-19 restrictions, some of our group activities, such as our Best Foot Forward walks, have restarted. We look forward to welcoming you back. Service details may continue to change. Please call 0115 844 0011 or check the website for the most up-to-date information.
Shops
Our Mansfield and West Bridgford shops are now open and we look forward to welcoming you back. Please help to keep our staff, volunteers, and other customers safe by continuing to wear your face mask over your nose and mouth while in our shop (unless exempt).
Head Office
Our Head Office is now permanently closed and we are currently in the process of relocating to another Nottingham City location. Please check back for further information.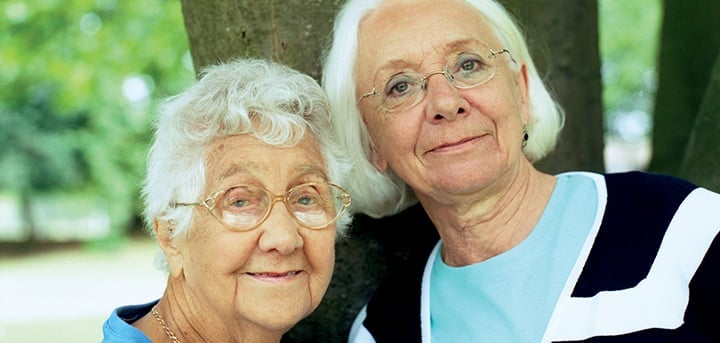 Older Lesbian Network has been established by local women in order to provide opportunities for older lesbians aged 55+ to meet informally for networking, sharing and social activities.
If you would like to meet other lesbians and make new friends then come along to our regular meeting.
Age UK Notts Bradbury House 12 Shakespeare Street Nottingham NG1 4FQ
To find out more, please contact us
Or you can check Age UK Notts' Facebook page or view the LGBT+ Network Calendar.