Please note:
To comply with the current government recommendations, we have taken the decision to close our head office (Bradbury House) and the Sybil Levin Centre (including Sybil's Homemade). We have also closed all group activities until further notice including Best Foot Forward, MCST groups, Ageless Grace, Men in Sheds, Silver Pride, GP Referral Service (based at Sybil Levin Centre), Whatton sessions, and all team or group meetings.
We're so grateful to all the wonderful customers who have visited and donated items our Mansfield and West Bridgford shops this year. Both shops are currently closed. We plan to reopen on the 13th of April if the rules permit and we look forward to welcoming you back.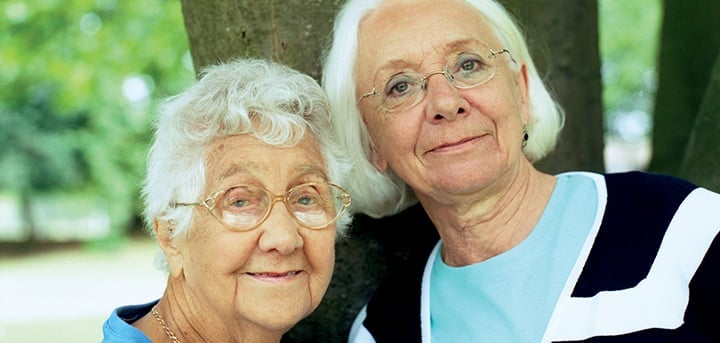 Older Lesbian Network has been established by local women in order to provide opportunities for older lesbians aged 55+ to meet informally for networking, sharing and social activities.
If you would like to meet other lesbians and make new friends then come along to our regular meeting.
Age UK Notts Bradbury House 12 Shakespeare Street Nottingham NG1 4FQ
To find out more, please contact us
Or you can check Age UK Notts' Facebook page or view the LGBT+ Network Calendar.