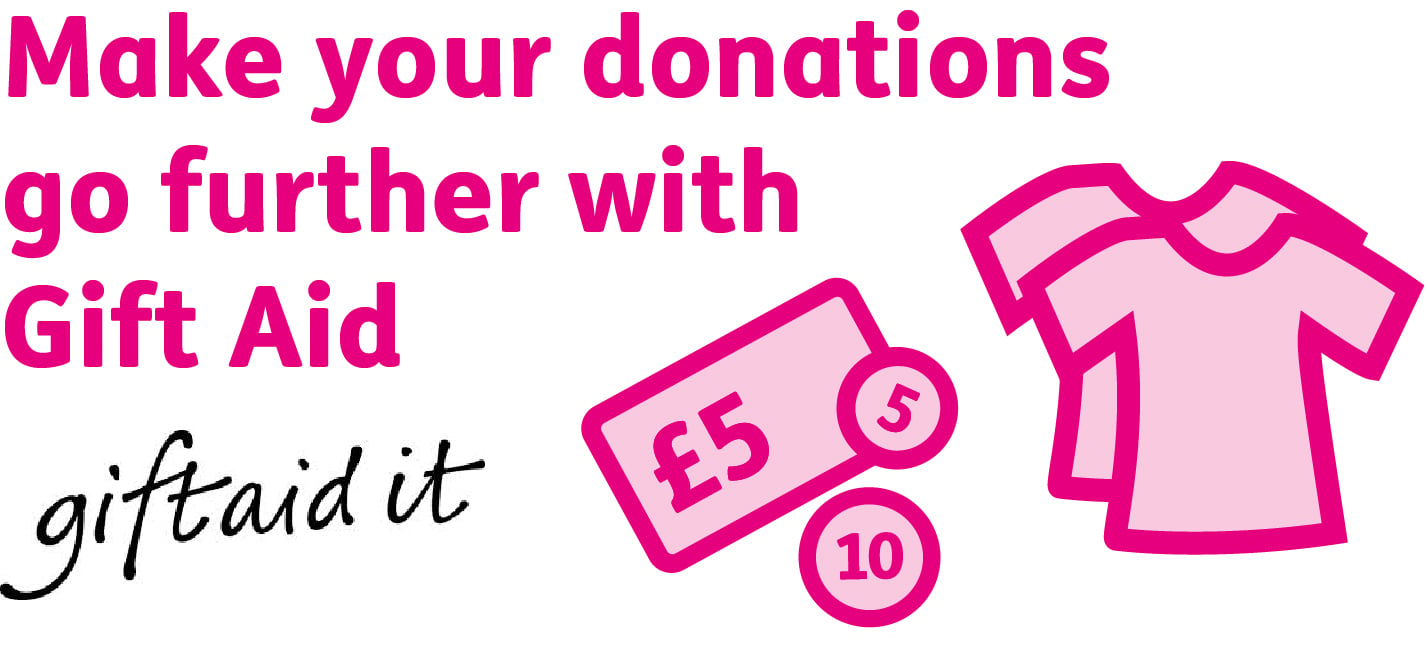 Gift Aid is a wonderful opportunity to increase the value of your gift and a fantastic method of tax-effective giving, which allows us to help even more vulnerable older people - at no extra cost to you.
What is Gift Aid scheme
The Gift Aid scheme allows us to claim tax back if you pay an amount of Income Tax and/or Capital Gains Tax each year (Council Tax and VAT do not qualify as taxes for the purposes of Gift Aid) at least equal to the tax that we will claim from HM Revenue & Customs on your Gift Aid donation. E.g. 25p of tax on every £1 you donate now, in the future or in the past 4 years.
Furthermore, if you are a higher-rate taxpayer in the UK, you may also claim back the difference between the higher rate of tax at 40% and the basic rate at 20% on the gross value of your donation.
For example:
You donate £1,000 and you are a higher-rate taxpayer, paying 40% Income Tax on part of your income and you have made a Gift Aid declaration.
As a result
The gross value of the gift to Age UK Notts including Gift Aid is £1,1250.
As a higher-rate taxpayer, you can claim a tax rebate of £250 (20% of the gross value of gift) when you make your tax return
This means that the donation has cost you £700, but it is worth £1,250 to Age UK Notts.
From April 2010, 'additional-rate' taxpayers can claim the difference between the new 50% rate and the basic rate.
It's easy
You just need to tick the Gift Aid box on our donation form. This means that if you declare that you are a UK taxpayer and that you are happy for us to reclaim the tax, all donations qualify - however big or small, regular or single - and whatever the method payment.
If you have previously made a donation to us but you have not declared that you are a UK taxpayer and that you are happy for us to reclaim the tax, you can set this up using our Gift Aid Declaration Form.
Download Gift Aid Declaration Form here
Please send your Gift Aid Declaration Form to (you can help us save money by using a stamp, please omit the Freepost line in the address):
FREEPOST License No. RSXB-LZBY-TCSS
Age UK Nottingham & Nottinghamshire
16-18, Bridgeway Centre, Nottingham NG2 2JD
Alternatively, please contact 0115 844 0011 or email finance@ageuknotts.org.uk to make arrangements for a form to be posted to you.