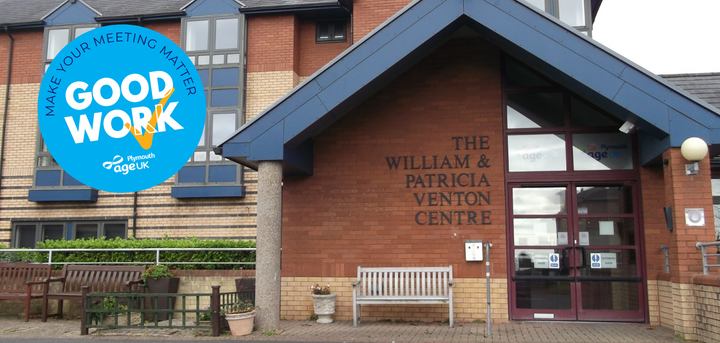 Our spacious and modern building has a variety of spaces and options to host your event, course or meeting. Ideally suited to organisations and groups who value accessibility and altruism , with a benevolent approach to community and supporting the city and people of Plymouth.
DINING ROOM
Don't be fooled by the name, this large and airy space is highly flexible and can easily be adapted to suit a wide range of formats and requirements. The glass atrium affords this unique room a three storey height clearance, flooding the space with natural light.
Flat access from car park via reception
Direct, flat access to two unisex wheelchair accessible toilets
Natural daylight
Ambient evening lighting
Free parking onsite with additional free on road parking nearby
Room spec
Square metres
199.2m (16.6 x 12m)
Capacity
Up to 80 seated
Included in hire

Guest Wi-fi

14 x accessible plug sockets

15 x tables (80 x 160cm)

Self serve teas, coffee and

filtered watered

Available on request

Portable PA system
Portable flat screen TVs
Custom sofa seating area for 10

Availability

Monday to Friday

08:30 - 11:30
13:30 - 20:00

Pricing

3 1/2 hour session £200

Each additional hour £50

25% discount available on

room hire to NHS and registered charities
Breakout Spaces
Talk to us about the availability of smaller break out spaces before, during or after your event.
Catering
PECKISH?
Keep energy levels up and the team engaged with a variety of options available freshly prepared by our on site catering team.
The Working Breakfast
A buffet style continental breakfast with tea, coffee, pastries, fruit and juices.
The Pit Stop
A mid afternoon refuel with tea, coffee, finger sandwiches and cakes.
Staying late?
Talk to us about an evening bite. Treat your team to proper Plymouth pasties, a chip butty deli, omelette bar or pizza party.
Stationery
Give yourself one less job and let us arrange your delegates stationery needs. Get in touch to find out what's possible.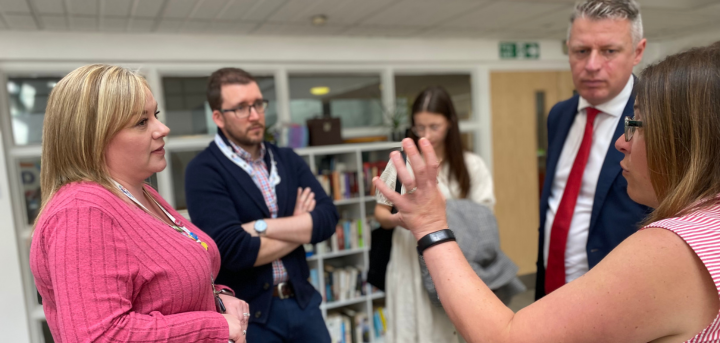 Amanda Nash, University Hospitals Plymouth NHS Trust
Head of Communications
"How lovely are the people at Age UK Plymouth - they gave us such a warm welcome and the best bit was being in the centre and being able to join in from afar with the music therapy and listening to their clients singing away afterwards.
Brings us back to core purpose: serving our local community. A genuine thank you - you made our morning really warm and special."
Vicky Peek, Sky
Field Operations Manager
"The team are warm and welcoming, all tea and coffee facilities were provided and plenty of it as well as some warm home made brownies that went down a treat with the engineers. Room hire comes at a cost, but when you know this is supporting a fantastic cause it makes it so much worth more worth while, the rates are also extremely competitive.
Thanks to all the team at Age UK for making us feel at home. I will be holding all meetings here in the future."
Pauline Hands, City College Plymouth
Executive of Health, Leisure & Public Services Strategic Action: Health & Active Wellbeing
"Thanks again to Age UK Plymouth, amazing facilities and services provided to your clients."
WILL I MAKE A DIFFERENCE?
ABSOLUTELY. 100% of the profits made by hiring out spaces at our facilities goes straight back into the charity. Unlike grants and money for specific projects, this 'unrestricted funding' allows us to take action on vital work with real urgency. Essentially it enables us to identify a problem or opportunity in the community and immediately start work on addressing it and putting solutions in place. Given the current social and economic climate, for some, the stakes have never been higher.
TARA DALE - HEAD OF FUNDRAISING, AGE UK PLYMOUTH