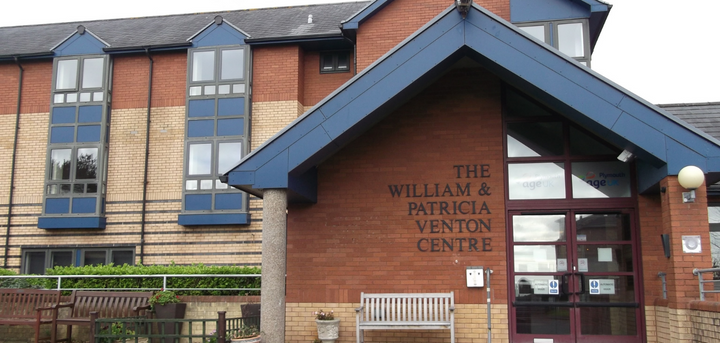 We're a local charity working in the community to support over 50s, those living with dementia and carers. We are committed to making Plymouth a city where people Love Later Life.
Who we are
Our mission statement: Age UK Plymouth exists to care for and work with older people and their carers in and around the City of Plymouth to improve their quality of life through the promotion of choice, opportunity and independence.
Our vision: Love later life in Plymouth
Our values: Trusted, compassionate, innovative
We offer a range of services including Help at Home support to help people remain independent in their own homes for as long as possible. We work with partners in the city including the NHS and Livewell South West to create opportunities that support individuals in their journey to return to independent living. Our current aim is to tackle loneliness in Plymouth through numerous activities and one off events to help people feel more included in the community. We partner with organisations and charities in the community to recommend and provide information, advice and options for improving lives and helping people Love Later Life.
In 2022 Age UK Plymouth celebrated 80 years of supporting over 50s in the City of Plymouth. From determined and ambitious beginnings, the Charity's origins can be found in the work of Elspeth Sitters OBE, who after volunteering with elderly people following the devastating effects of the Plymouth Blitz, knew that more had to be done for Plymouth's older community. Over the years the charity has transformed, the challenges have changed but one thing has always remained at the heart of it all; Age UK Plymouth was, is and will be here to support over 50s continue to Love Later Life.
How we are funded
We rely on donations to keep us active in the community. All money raised is spent locally supporting people in Plymouth.
To donate click here or call into any Age UK Plymouth centre.
Management Team
David Wood

Chief Executive Officer

Rich Masters

Chief Operating Officer

Sarah Allen

Head of Wellbeing, Information and Advice

Tara Dale

Head of Fundraising

Mike Hardie

Head of Operations

Steven Hookway

Head of Finance

Sarah Hopes

Head of Community Support

Bryony Rawson

Head of Communications

Tracy Walker

Head of Day Centres
Meet our trustees
Patron: Dame Janet Fookes DBE, DL
Trustees
All of our trustees are volunteers and give their valuable time and energy in the strategic planning and direction of the charity. The Executive Committee meet six times a year.
There are various sub-committees and special interest groups that are also held throughout the year focusing on different topics. These are investments, finance, care services, support services and training. Many of our trustees are members of one or more of these groups.
Chairperson - Benny Wright's first volunteer role within Age UK Plymouth was as a Befriender where he encountered first-hand the twin evils of an underfunded adult social care system and the chronic loneliness that some older people in our community suffer. It also became starkly clear how important small local charities like ours are in delivering services to tackle loneliness and to help the older people of Plymouth live active lives.
Benny says: "Plymouth is a wonderful city, but like all cities the most vulnerable are beset by many challenges. When my befriending role came to an end, I wanted to put to best use my experience and commitment to help the amazing people working at Age UK Plymouth further the charity's role within our local communities in facilitating active and happy living for those in later life."
Elizabeth Bombieri is a member of The Chartered Society of Physiotherapy, with over thirty years of experience in the NHS. Elizabeth settled in Plymouth in 1995 and is the former Falls Service Lead for Livewell Southwest.
Elizabeth is committed to Age UK Plymouth's mission of making Plymouth a great place to grow old in; she intends to use her clinical and organisational experience to promote and support the work being undertaken by Age UK Plymouth, to enable the independence,dignity and wellbeing of those in later life. In her spare time Elizabeth enjoys hiking, travelling and reading.
Dr Stephen Hobbs FRCS matriculated at St John's College Cambridge in 1969 to read Medical Sciences then moved to the Westminster Hospital in 1972 for clinical studies, after qualification he worked in Bath and Cambridge before moving to Plymouth in 1987 when he started as a General Practitioner.
As a Principal at the Stirling Road Practice in St Budeaux, where he worked for 24 years before retiring in 2011, he has a wealth of knowledge on the medical and social issues that can impact on people's health and wellbeing as they age. Stephen is an experienced Trustee having previously been on the Board of Trustees of St Luke's Hospice for six years and he is committed to supporting Age UK Plymouth in their vision that 'everyone should be able to enjoy a good quality of Later Life'.
During his leisure time he likes walking, travelling, gardening and photography, all of which he enjoys with his wife Sue.
Peter Burroughs is a qualified accountant with over 50 years experience in the National Health Service and the Charity sector and has served over 30 years at senior executive and non–executive Board level as Strategic Development Director, Finance Director and Chief Executive.
Peter was responsible for the completion and commissioning of the new £450M University College Hospital, one of the largest and most complex teaching and research hospitals to be built under the Government's Private Finance Initiative. Peter also served as Financial Advisor to the University College London Hospitals Charities managing assets of £100M and on retirement from the UCLH NHS Foundation Trust Board in March 2006 took up the part-time post of Development Director to the University College London Hospitals Charity.
Following a move to the West Country in July 2006, he was appointed a Trustee of the Exeter Royal Academy for Deaf Education to advise on the financial management of the institution and the redevelopment and building of a new school and college and during the term of office served as Chairman of the Finance and Resources Committee and latterly Chair of the Charity up to the end of his term of office in August 2020.
Peter was also appointed as a Non-Executive Director of Plymouth Hospitals NHS Trust in April 2009 and served as Vice Chair and Chair of the Trust Board for a period of 4 years.
Marjorie Creek is a solicitor and a partner in a local firm with a keen professional interest in both dementia and the affairs of the elderly.
Prior to becoming a Trustee Marjorie spent many years as a Registered Nurse (Adult) and before that served in Her Majesty's Women's Royal Naval Service. As a veteran she is pleased to support the actions of Age UK Plymouth in all they do for retired service personnel in the city.

When she is away from her desk Marjorie enjoys being with her family out on the water around the SW or exploring Dartmoor.
Freyja Thomson-Alberts has worked in Public and Community Engagement for the past four years with Ocean Conservation Trust, the charity that runs and operates the National Marine Aquarium.
After living in Plymouth as a child Freyja returned to the city to attend university in 2014 and has loved living in Britain's Ocean City ever since.
Megan Potterton has over 4 years experience working in marketing and communications. She currently works as a Marketing Officer at Theatre Royal Plymouth, where she has developed a brilliant understanding of how to communicate the important work of local charities to surrounding communities.
Megan was born and raised in Plymouth and is really passionate about the city. She is delighted to be helping Age UK Plymouth to achieve their vision of making the city a great place to live in later life.
In her leisure time, Megan enjoys reading, writing, sea swimming and spending time with family.
Rachael Nightingale is a Chartered Member of the CIPD and has over 15 years' experience working in Human Resources across public, private and third sector organisations, currently as the Head of HR Business Partnering at the University of Plymouth.
Rachael grew up in the South West and since relocating back to Plymouth, she is passionate about making a difference within the city and excited to support Age UK Plymouth in achieving their aims.
Organisational Quality Standards
Our achievement of the Organisational Quality Standards recognises the high standard of our performance as an organisation. It certifies that we are a well-governed and effective organisation committed to the wellbeing of older people, our staff and volunteers and to working in partnership with others. The Standards are externally assessed by industry leaders SGS and endorsed by the Charity Commission.
To find out more about our Organisational Quality Standards certification, please contact us.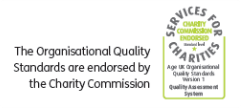 Assessed by SGS United Kingdom Limited

Our history
The story behind Age UK Plymouth started in 1942, when a young Elspeth Sitters began voluntary work visiting and helping older people.
Shortly after arriving in Plymouth, a young bride, Elspeth Sitters began voluntary work visiting older people. She became acutely aware of the plight of many of the older residents in the City and set about seeking ways she might make an effective contribution to their welfare.
Elspeth Sitters was not prepared to take 'no' for an answer, she worked tirelessly in pursuit of her objectives –chief among which was the determination to alleviate the distress brought about by loneliness and deprivation experienced by older people in war-torn Plymouth.
In 1946, Elspeth Sitters helped to set up and organise a Home Help Scheme. This was followed by a voluntary visiting scheme, the introduction of old peoples' clubs, handicraft groups and a day centre based at King Street Methodist Church.
With the help of a benefactor, a new day centre was opened in Plymstock, the William Venton Day Centre. Plymouth Age Concern continued to benefit from the generosity of Mrs Patricia Venton as a further centre was opened in the year of the charity's Golden Jubillee Year in 1992.
The charity continued to grow and in 1997 the Dementia Services Centre was opened providing day care and respite care to those suffering from cognitive impairment.
Age UK Plymouth still cares for older people in Plymouth and maintains it's independence and self funding. The charity is grateful to all it's benefactors, for whatever amount has been generously donated, to further the charity and the good work it does.
Sadly Mrs Elspeth Sitters passed away in October 2008, but her work continues to inspire our managers, staff and volunteers and the diverse range of services we provide.
Our policies
Fancy getting the very latest news delivered straight to your inbox?
By signing up to our newsletter subscribers agree to receive regular updates from Age UK Plymouth. On occasion we will share information in the newsletter about organisations and businesses we are working with on specific Age UK Plymouth projects but you will only receive emails from Age UK Plymouth and we will never share your personal data with any third parties. You can unsubscribe at any time by updating your preferences or emailing marketing@ageukplymouth.org.uk.