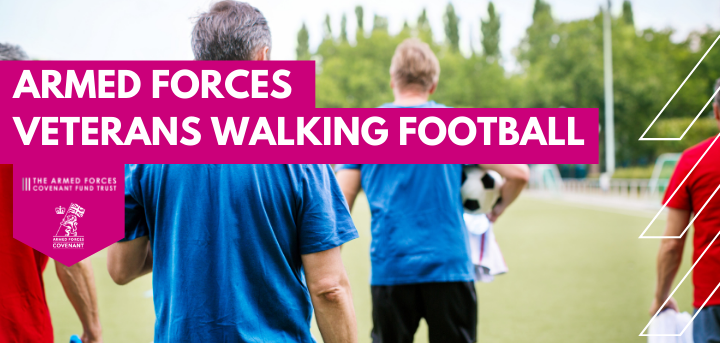 Walking Football is open to all Veterans and is a great way to meet new people and keep fit!
Grab your trainers, join us for a free first session and keep your mind and body fit. Refreshments will be available after the session.
When: Every Monday, 14:00 - 15:00
Where: Brickfields Sports Centre, Madden Rd, Devonport, Plymouth, PL1 4NE
Price: First session free and then £1.00 per session
Find out more: To book or confirm attendance email michael.truelove@ageukplymouth.org.uk
Fancy getting the very latest news delivered straight to your inbox?
Sign up to the newsletter