Coronavirus (COVID-19) Advice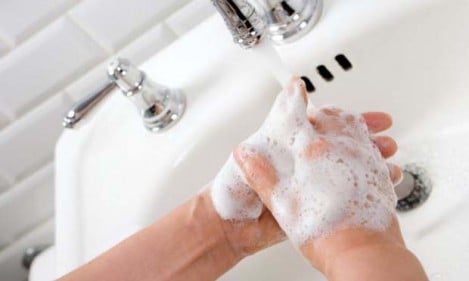 Concerned about COVID-19?
There are simple, effective things we can all do to reduce our risk of catching coronavirus or transmitting the virus to other people.
Visit the Age UK Advice page for more information.
Do you need additional support while self isolating?
We at Age UK Plymouth can arrange assistance to provide you with everything you need while self isolating. We have a Shop N Drop service, a prescription collection service and we can arrange a weekly telephone call with a phone friend to keep you in regular contact with someone.
For more information or to access any of these services please email enquiries@ageukplymouth.org.uk
Food Boxes Available
Age UK Plymouth with be taking orders for food boxes which will be available for delivery. Prices start from £10 per box. For more information on this service and what is included in the food boxes please click here.
Priority Shopping Times for Vulnerable Customers
Sainsbury's
Monday, Wednesday and Friday between 8am - 9am (from Monday 23
rd
March)
Asda
Prioritising vulnerable customers at checkouts between 8am - 9am every day
Tesco (with the exception of Tesco Express stores)
Monday, Wednesday and Friday between 9am-10am
Marks and Spencer's
Monday and Thursday for the first hour of trading
Coop
Monday - Saturday between 8am-9am and Sunday between 10am-11am
Service Updates:
Our Information and Advice Service
Following the advice of the Department of Health, Age UK Plymouth is closed to public drop-ins and face-to-face appointments as of Tuesday 17th March.
If you need advice, please contact 01752 256020 and leave a message and a member of our team will get back to you as soon as possible. Please be aware that this may take a few days due to the volume of calls and minimal staff.


Help at Home
Our Help at Home service has been suspended until further notice.


Day Centres
Our Day Centres are closed until further notice.


The situation is changing daily and we are following Pubilc Health England's and the local authority's guidance so our services are being reviewed accordingly.
We are working on how to continue to deliver these services during this time so we thank you for your patience.
Please check back regularly for any further updates
Below you will find a useful list of places you can find further advice and support.
Where to find official advice:
NHS Advice
This information is currently being updated. For the latest advice, please visit the NHS website.
NHS Online Coronavirus Service
Get advice from the NHS on what to do if you think you may have symptoms of, or been exposed to, coronavirus (COVID-19).
Government Advice
There's advice from the Government on how to manage if you're staying at home. Click the link for stay at home guidance for households with possible coronavirus (COVID-19) infection.
Coronavirus and Your Wellbeing
Feeling anxious about coronavirus? Try to stay calm and follow the official advice from the Government. The charity Mind has information you might find helpful.
Telephone Befriending - Call In Time
Call in Time is a free telephone friendship service for people 60 and over. You can apply online yourself, or refer someone else.
Telephone Befriending - The Silverline
The Silver Line ia free confidential helpline providing information, friendship and advice to older people, open 24 hours a day, every day of the year.