Age UK Shropshire Telford & Wrekin is an independent registered charity led by local volunteer trustees working with and for older people in Shropshire.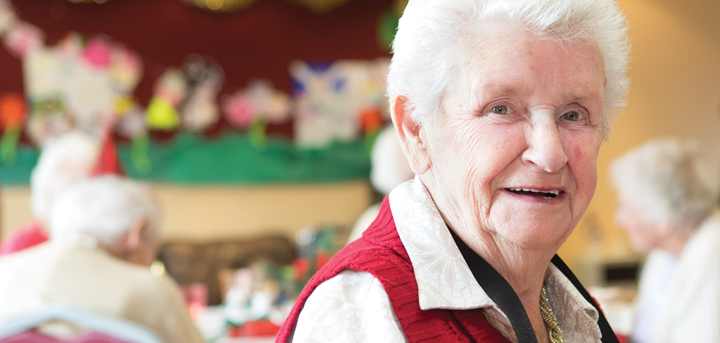 Trustee board
President: Anne Wignall
Chair: Sue Robson
Deputy Chair: David Bell
Treasurer: Emma Dickenson
Committee: Dan Bebbington, Sal Hampson, Zara Oliver
Co-opted: Nick Renshaw
Life Vice Presidents (non voting): Christine Greenhalgh, John Greenhalgh
About our trustees
Anne Wignall
Anne was an English teacher before working in the charity sector as a campaigner and education specialist. She is a board member of several national and international charities and works with a number of local groups. She has been a trustee of Age UK Shropshire Telford & Wrekin since 2009.
Sue Robson
Sue is the founder director of Supreme Home Care, a Shropshire based local domiciliary care agency. She also owns a residential care home in the county. A graduate nurse, Sue spent part of her career as a manager in the NHS with eight years' experience in a variety of board level positions. In 2016 she was awarded the Shropshire Partners in Care award for promoting care as a positive career.
David Bell
David Bell has been a trustee since 2013 and is Chair of the Services Committee. He is concerned to support Age UK services in Shropshire and Telford and he lives in Madeley in south Telford. His work experience includes teaching, running social projects and roles with local authorities, including in Shropshire.
Emma Dickenson
Emma is a qualified accountant and worked in manufacturing and industry for nearly 20 years before moving into the social housing sector in 2009. She currently works at Wrekin Housing Trust and her experience will enable her to be a critical friend to Age UK Shropshire Telford & Wrekin.
Sal Hampson
Sal has been a trustee since 2009. She is also a founder/director of SAND: Safe Ageing No Discrimination, which works to improve the experiences and increase the expectations of older and old lesbian, gay, bisexual and trans people accessing health and social care in Shropshire.
Nick Renshaw
Nick hopes that his experience as an executive coach and former head teacher can support the further development of great services for people in later life. He lives in Shrewsbury and looks forward to his role as a trustee being involved in the services the charity offers and their fantastic fundraising activities.
Zara Oliver
Zara is a director and solicitor with Wace Morgan solicitors, specialising in commercial property and agricultural property work. She has worked in Shrewsbury since 2001, prior to that she worked as an in-house solicitor in Wolverhampton. Zara became a trustee in September 2019 and is looking forward to using legal skills to assist the charity.
Dan Bebbington
Dan recently trained as a debt advisor for a local housing association, where he hopes he'll be able to improve the wellbeing of tenants in need of money advice. Previously he worked at a utility company for 11 years in a variety of roles. Dan is looking forward to contributing his skills to the services provided by Age UK Shropshire Telford & Wrekin.