Age UK Shropshire Telford & Wrekin is an independent registered charity led by local volunteer trustees working with and for older people in Shropshire.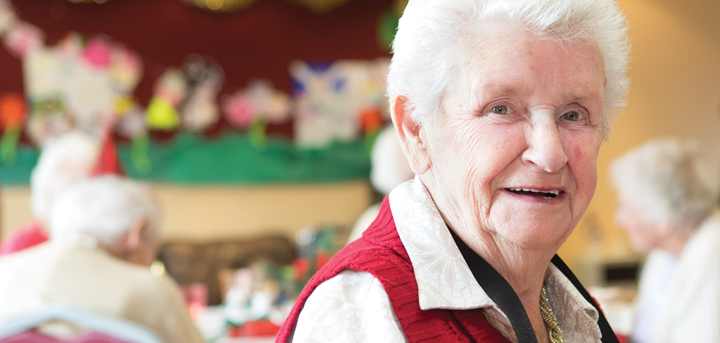 Trustee board
President: Anne Wignall
Chair: Sue Robson
Deputy Chair: David Bell
Treasurer: Emma Dickenson
Committee: Zara Oliver, Gurbax Kaur, David Robson, Natalie Headley
Co-opted: Raj Shori, Nicola Crosby
Life Vice President (non voting): Christine Greenhalgh
About our trustees
Anne Wignall
Anne was an English teacher before working in the charity sector as a campaigner and education specialist. She is a board member of several national and international charities and works with a number of local groups. She has been a trustee of Age UK Shropshire Telford & Wrekin since 2009.
Sue Robson
Sue is the founder director of Supreme Home Care, a Shropshire based local domiciliary care agency. She also owns a residential care home in the county. A graduate nurse, Sue spent part of her career as a manager in the NHS with eight years' experience in a variety of board level positions. In 2016 she was awarded the Shropshire Partners in Care award for promoting care as a positive career.
David Bell
David Bell has been a trustee since 2013 and is Chair of the Services Committee. He is concerned to support Age UK services in Shropshire and Telford and he lives in Madeley in south Telford. His work experience includes teaching, running social projects and roles with local authorities, including in Shropshire.
Emma Dickenson
Emma is a qualified accountant and worked in manufacturing and industry for nearly 20 years before moving into the social housing sector in 2009. She currently works at Wrekin Housing Trust and her experience will enable her to be a critical friend to Age UK Shropshire Telford & Wrekin.
Zara Oliver
Zara is a director and solicitor with Wace Morgan solicitors, specialising in commercial property and agricultural property work. She has worked in Shrewsbury since 2001, prior to that she worked as an in-house solicitor in Wolverhampton. Zara became a trustee in September 2019 and is looking forward to using legal skills to assist the charity.
Gurbax Kaur
Gurbax was born in Leicester and moved to Telford thirty years ago where she began working as an independent retailer. The experience she has gained within the community through working and as a volunteer on a number of committees has fed her desire to help older people locally.
Natalie Headley
Natalie is Chair of Trustees for the charity Telford African & Afro-Caribbean Resource Centre (TAARC) and a Parish Administrator for two Church of England churches in the parish of Wellington and Eyton. Her passion is working in the community, from planning and organising community events to delivering workshops in schools, while collaborating with local organisations.
David Robson
Now retired, Dave worked for 35 years as a social worker and social services manager first in London and then in Shropshire and Telford. He still keeps his hand in, doing various pieces of independent work for various local authorities in the West Midlands. He is keen to get involved with Age UK Shropshire Telford & Wrekin and to use his skills and experience to help bring about improvements for older people.
Raj Shori
Raj was born and raised in Uganda before completing a Bachelors and Masters in India from Punjab University Chandigarh. She worked in a number of roles at the Department of Work and Pensions during a career spanning 1976-2014. Raj is acutely aware of the problems faced by older people as they try to maintain their independence and quality of life, often in the face of declining health and mobility and she wants to raise awareness of the help available to them.
Nicola Crosby
Nicola is the Head of Store Operations for Big Yellow Self Storage, a national chain with over 100 stores, responsible for coaching and leading the operations team to take a customer focused approach to deliver the required revenue growth. She was previously a Trustee with Age UK Berkshire, prior to returning to Shropshire. She brings a rounded business focus approach where the customer is the heart of decision making.