One of Age UK Shropshire Telford & Wrekin's key aims is to provide an educational role; raising awareness of issues affecting older people in our community.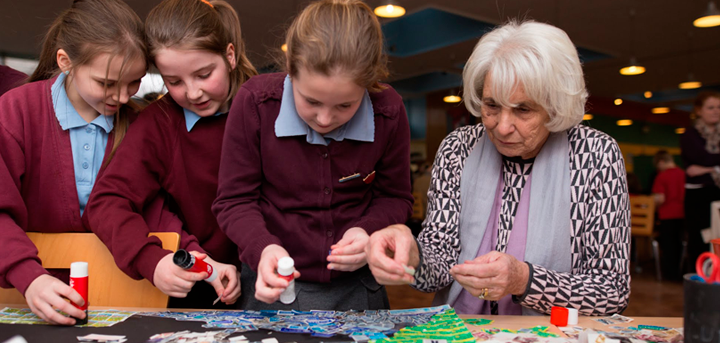 We have created some free downloadable resources for teachers to use with students to help them understand some of the issues facing older people in our county. Please feel free to use them.
The resources include an assembly presentation, lesson plan and factsheet which will all help schools to teach key concepts in the Citizenship curriculum as well as developing speaking and listening skills in English.
We intend to add to these resources with more topics in the next few months. If you would like someone from Age UK Shropshire Telford & Wrekin to come and help you to deliver any of these materials, such as taking an assembly or helping with a lesson, then please contact us at enquiries@ageukstw.org.uk and we will be delighted to help.
Topics
Winter Warmth
The challenge that many older people face of staying warm enough in winter and how we can help them.
Suitable for KS1 and KS2.
Resources
Assembly presentation (PPTM, 2.7MB)
Assembly notes (PDF, 271KB)
This assembly presentation introduces the topic and encourages children to think about how older people feel in cold weather (suitable for KS1 and KS2).
KS2 Citizenship lesson plan (PDF, 224KB)
Looks in more detail about the challenges older people face in Shropshire in keeping warm and the advice that can help them.
Information booklet (PDF, 1MB)
Provides some interesting facts and figures about the issue presented in an easy to read visual format (to be used with lesson plan).