Our annual reports show how we work with and for older people to improve the quality of later life.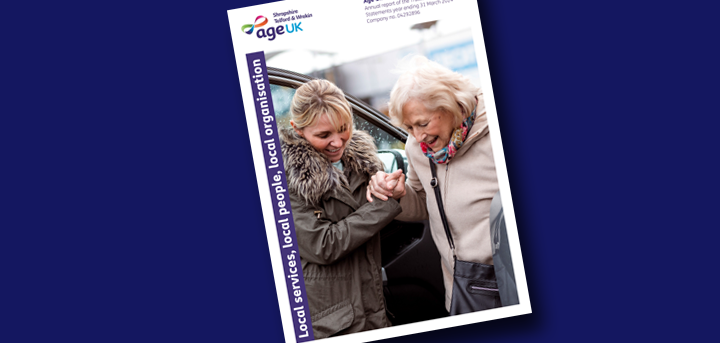 2020/21
'Writing an annual report for this year is quite a challenge, as there is simply no way to express the seismic impact that the coronavirus pandemic has had on us as an organisation and, much more importantly, the older people we serve.'
Heather Osborne, Chief Executive of Age UK Shropshire Telford & Wrekin
Download our Annual Report 2020/21 (PDF, 5.1MB)
2019/20
2018/19
2017/18
2016/17
2015/16
2014/15
2013/14
2012/13
How you can help
Our services are here to help older people make the most of later life and we rely on donations from supporters. If you would like to help us continue to provide vital services, support, information and advice, please make a donation today.