Age UK Shropshire Telford & Wrekin's dementia respite service provides respite for carers of people with dementia.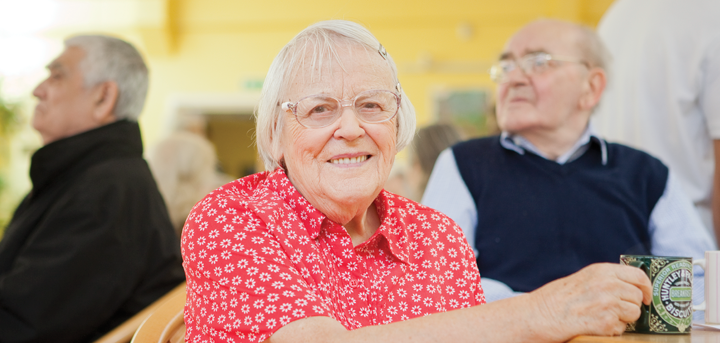 We understand how important it is for carers of people living with dementia to have a break for themselves. We also know that peace of mind is everything: leaving the person you care for is a big decision and you'll want reassurance that they are being well looked after.
Our weekly dementia respite service provides time for carers to run errands, meet friends or simply have a few hours to themselves, safe in the knowledge that their loved one is being cared for. Operating from 10.00am-4.00pm the service is run by qualified carers supported by experienced volunteers and our Dementia Support Workers. Set in peaceful, 5-star accommodation at Withywood in Shrewsbury, the service provides high quality activities tailored to the needs of your loved one.
For more information and to book a visit to look around Withywood with a member of our Dementia Support Team, call us on 01743 233 123 or email enquiries@ageukstw.org.uk