Age UK Shropshire Telford & Wrekin's Let's Talk service offers companionship to people with dementia living in Shropshire.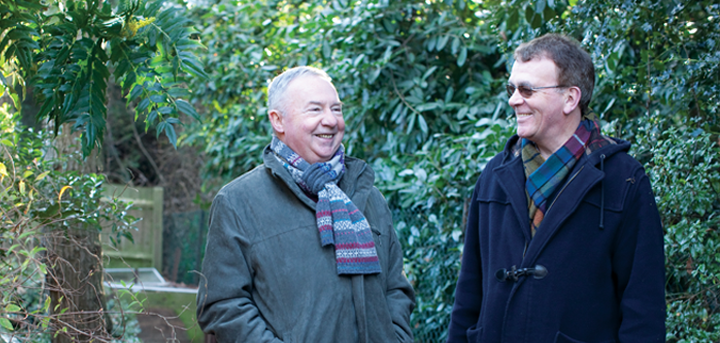 Our experienced volunteers provide companionship for older people with early to mid-stage dementia, either over the telephone or by going for a walk with them in their local area.
Telephone companionship
A diagnosis of dementia can be an isolating time for some people. Our experienced volunteers, trained in dementia communication, make a weekly telephone call, providing interesting conversation, a chance to share news, and share information about other services aiming to reduce loneliness and isolation.
Walking companionship
We know there are real benefits for people with a diagnosis of dementia in meeting others, being in nature, and undertaking light exercise. Our companion walks are led by volunteers trained in both dementia communication and safe walking procedures. They take place near where the person with dementia lives, giving them an opportunity to share their knowledge of the local area. The walks also enable the carer to have a regular short break.
We have also put COVID-19 guidelines in place, to ensure the safety of everyone taking part in the companion walks.